Angelus 2017 (6x75cl)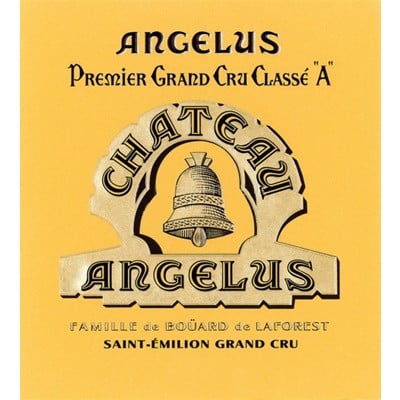 HK$15,360.00
HK$15,052.80
More Offers...
Emmanuelle has been making wine here for 22 years now. The freshness of the Merlot in 2017 reminds her of 2001 - I would certainly agree, and maybe with a hint of 2014 too. It's a beautiful wine, voluptuous but elegant. These vines were not frosted, but the Cabernet Franc produced less than usual, and they also made an extremely careful selection overall, leading to a yield of 30hl/ha. The wine has great complexity, which is a standout character in 2017, with bilberries, charcoal and plush damson - the Angelus signature of power and glamour. There is good tannic density here and it will clearly merit long ageing. 85,000 bottles of Angelus produced, representing around 80% of total production. Matured in 100% new oak.
Drinking Window: 2027 - 2040
Reviewer Name: Jane Anson
Review Date: 21st November 2019
A layered and fine-grained young Angelus with very focused and integrated tannins that give the young wine form and focus. Full body and a subtle and fascinating fruit character. Should turn out beautifully.
A blend of 70% Merlot and 30% Cabernet Franc, the deep purple-black colored 2017 Angélus is a little closed to begin, opening out beautifully to notes of baked plums, fresh blackberries and chocolate-covered cherries with hints of mocha, bay leaves, beef drippings and wood smoke plus a touch of roses. Medium to full-bodied with a great density of mid-palate fruit and firm, fine-grained tannins, it finishes long and earthy with a compelling lift.
Reviewer Name: Lisa Perrotti-Brown
Review Date: 27th April 2018
One of the darkest colored wines in the vintage is the 2017 Angélus. Its final blend is 70% Merlot and 30% Cabernet Franc, which includes more Cabernet Franc than usual. It's a polished, elegant, layered wine that has beautiful notes of crème de cassis, spice, graphite, and minerality. It has medium to full-bodied richness, fine, silky tannin, beautiful purity and more elegance and charm than normal. I suspect it will put on weight with time in barrel and have two decades or more of longevity.
94-96
Neal Martin - Vinous
The 2017 Angélus has a crisp, direct and very pure bouquet that is almost Burgundy-like in style. Crushed blackberry, hints of cassis, just a suggestion of bell pepper emanating from the Cabernet Franc and a faint estuarine scent all come through although unusually for this Saint-Émilion, they take three or four minutes to coalesce. The palate is medium-bodied with fine tannin, but quite firm in the mouth. There is a marine-influence to this Saint-Émilion with a chalky, lightly spiced and, relative to 2015 and 2016, quite conservative and linear style. It feels very saline on the finish, perhaps more than I have encountered in recent years. It foregoes the roundness of recent vintages, perchance an Angélus that will be best shown on the dinner table instead of on its own. That's not a bad thing. Excellent.
This is jazzed up a bit, with dark anise and black tea aromatics leading off, followed by juicy blackberry, boysenberry and bramble notes. Has some flashy spice on the finish and some expensive-feeling toast, but everything is in lockstep as this moves along
Details

Year

2017

Colour

Red

Country

France

Region

Bordeaux

Sub Region

Saint-Emilion Grand Cru

Designation

Classification

Pack Size

6x75cl

ABV

12.00°

Drinking Window

2027 - 2040

Drinking Recommendation

Not Ready

LWIN

100604520170600750

Reviews (6)

Emmanuelle has been making wine here for 22 years now. The freshness of the Merlot in 2017 reminds her of 2001 - I would certainly agree, and maybe with a hint of 2014 too. It's a beautiful wine, voluptuous but elegant. These vines were not frosted, but the Cabernet Franc produced less than usual, and they also made an extremely careful selection overall, leading to a yield of 30hl/ha. The wine has great complexity, which is a standout character in 2017, with bilberries, charcoal and plush damson - the Angelus signature of power and glamour. There is good tannic density here and it will clearly merit long ageing. 85,000 bottles of Angelus produced, representing around 80% of total production. Matured in 100% new oak.

Drinking Window: 2027 - 2040

Reviewer Name: Jane Anson

Review Date: 21st November 2019

A layered and fine-grained young Angelus with very focused and integrated tannins that give the young wine form and focus. Full body and a subtle and fascinating fruit character. Should turn out beautifully.

A blend of 70% Merlot and 30% Cabernet Franc, the deep purple-black colored 2017 Angélus is a little closed to begin, opening out beautifully to notes of baked plums, fresh blackberries and chocolate-covered cherries with hints of mocha, bay leaves, beef drippings and wood smoke plus a touch of roses. Medium to full-bodied with a great density of mid-palate fruit and firm, fine-grained tannins, it finishes long and earthy with a compelling lift.

Reviewer Name: Lisa Perrotti-Brown

Review Date: 27th April 2018

One of the darkest colored wines in the vintage is the 2017 Angélus. Its final blend is 70% Merlot and 30% Cabernet Franc, which includes more Cabernet Franc than usual. It's a polished, elegant, layered wine that has beautiful notes of crème de cassis, spice, graphite, and minerality. It has medium to full-bodied richness, fine, silky tannin, beautiful purity and more elegance and charm than normal. I suspect it will put on weight with time in barrel and have two decades or more of longevity.

94-96

Neal Martin - Vinous

The 2017 Angélus has a crisp, direct and very pure bouquet that is almost Burgundy-like in style. Crushed blackberry, hints of cassis, just a suggestion of bell pepper emanating from the Cabernet Franc and a faint estuarine scent all come through although unusually for this Saint-Émilion, they take three or four minutes to coalesce. The palate is medium-bodied with fine tannin, but quite firm in the mouth. There is a marine-influence to this Saint-Émilion with a chalky, lightly spiced and, relative to 2015 and 2016, quite conservative and linear style. It feels very saline on the finish, perhaps more than I have encountered in recent years. It foregoes the roundness of recent vintages, perchance an Angélus that will be best shown on the dinner table instead of on its own. That's not a bad thing. Excellent.

This is jazzed up a bit, with dark anise and black tea aromatics leading off, followed by juicy blackberry, boysenberry and bramble notes. Has some flashy spice on the finish and some expensive-feeling toast, but everything is in lockstep as this moves along

Producer

Château Angelus is a Saint-Émilion Premier Cru Classé A. The estate has one of the longest histories in Saint-Émilion, dating back to 1782. Saint-Émilion itself was previously called 'Ascumbas'. It was renamed after the monk called Émilion, a travelling confessor, who settled in a hermitage carved into the rock there in the 8th century. The monks who followed him started up the commercial wine production in the area. Angelus is owned by the historic de Bouard family. It has a fanatical following in China, in part due to the label image of a golden bell. In China the wine is referred to as 'Kin Chung' (The Golden Bell). The wine has also been featured in James Bond films.

Value Comparison