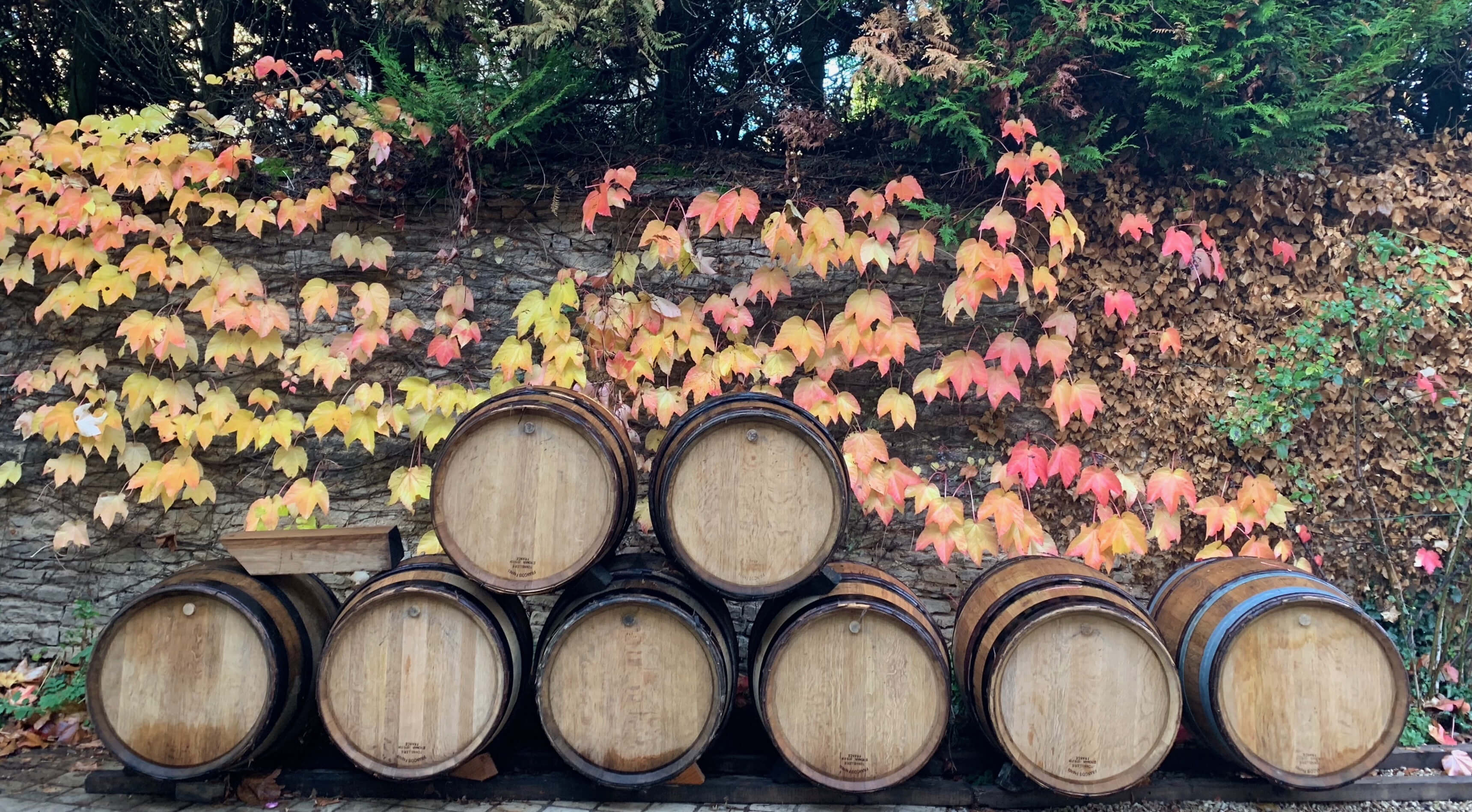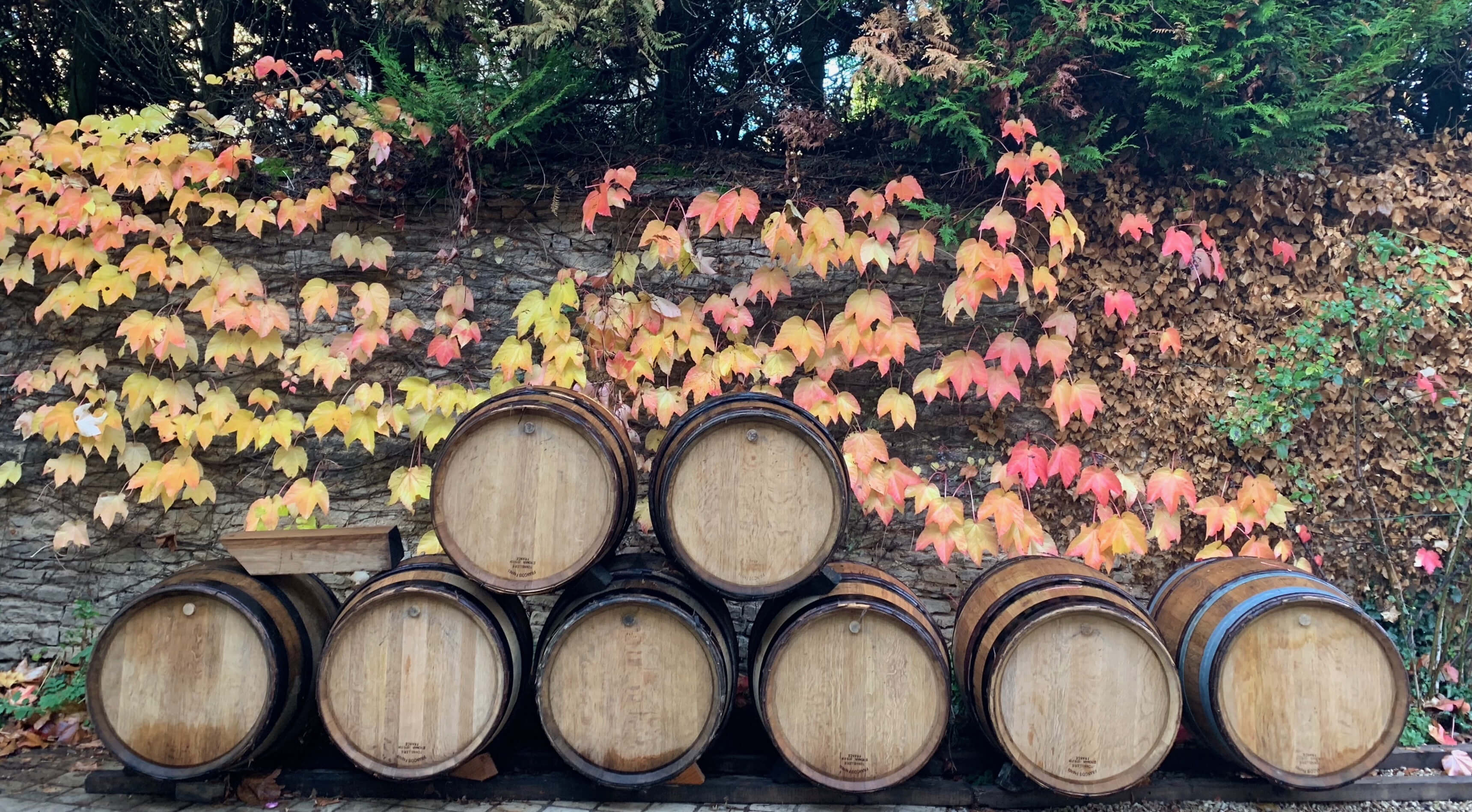 With a week of tasting behind us in the Côte d'Or we can at last offer a more complete view of the 2017 vintage in Burgundy.
By way of background, certainly none require a detailed explanation of the preceding years in Burgundy when an array of conditions and tribulations hindered the harvest of a full crop. No year was more hard hit than 2016 owing to the devastating effects of frost which saw some appellations nearly wiped out entirely.
One of the upshots of a super reduced harvest is that the following year yields are often extremely high. In 2017 the yields were so high that many growers have struggled to find space and even had to force themselves to responsibly limit yields. When we visited with Amelie Berthaut, of Domaine Berthaut-Gerbet, we got an interesting glimpse into a surprising challenge that comes with large volumes. Having taken charge of her family's domaine only as recently as 2013, she's only worked with small, often difficult vintages. When one's entire career thus far is an exercise in damage limitation, it is surely a challenge to make hay while the sun shines. Her problem is far from unique with countless top producers now helmed by a cadre of young winemakers.
_
"After 7 years of varyingly reduced yields, including a punishingly small crop in 2016 the news coming out of the Côte d'Or is finally positive in terms of yields."
_
With the welcome challenge of a large harvest to contend with the vintage still presented a number of more normal, potentially threatening challenges. Frost reared it's ugly head once again but a determined effort not to relive the horrors of 2016 saw growers burning thousands of hay bails (speaking of hay) in an effort to warm the vineyards. It paid off and by the end of the growing season the question arose of when to harvest.
Those who harvested relatively early were rewarded with fresh, bright wines with both ripe structure and fine acidity. Those who left it late produced big, rich wines that are ineffably impressive and no doubt delicious early drinkers but could in the end fade after a few years in the cellar. In this matter the producer is far more essential than the appellation and as the campaign goes through December and January we will be going into greater detail on each domaine.
In terms of the character of the wines, especially those that benefitted from an earlier harvest date, freshness is the name of the game. In the Côte de Beaune the red from Chorey, Savigny, Pernand and Aloxe are marked by fine, fresh red fruit with a soft structure that shows off the bright, vibrant acidity very well. Volnay and Pommard, as one would expect have a propensity to display greater concentration, bolder structure and more brooding bouquets of black fruits. A pleasant surprise for us this year has been the small quantity of Chassagne-Montrachet. They're few and far between but definitely worth seeking out if you can find them, most notably from Fontaine-Gagnard.
The whites from Côte de Beaune are a bit more uniformly impressive. The one divergent opinion we heard was how 2017 compared to 2014. Some growers put their Chardonnay quality somewhere between 2014 and 2015 in terms of character, others likened it more to 2013. Damien at Domaine Marc Colin believes that 2017 is his best ever. Tasting his wines it is hard not to agree. They're bracing, concentrated and tightly wound, but they're not lacking anything in terms of charm. The fruit profile is generally quite delicate with riper golden apple a bit more prevalent than green and a nice floral quality, especially with the Grands Crus.
Northwards in the Côte de Nuits the picture with the reds is more uneven than in Beaune. Here we found some producers were a bit more greedy for ripeness and consequent a few left the fruit hanging on a bit too long. The consequence was a tad too much flesh and not enough acidity. Given that Burgundy ages more courtesy of acidity rather than tannin this will produce earlier drinking red with higher alcohol levels and less freshness. In some cases this is merely the house style and as such intentional. It's not particularly my taste but wines made in this style are definitely impressive and pretty flashy.
In terms of appellations Chambolle Musigny and Vosne Romanee did particularly well while Nuits Saint Georges continues to improve and reinvent itself, eschewing the old fashioned wines that were marked by blustery rusticity. Instead we tasted much fresher, riper reds that displayed a bit more muscle than neighbouring villages but with elegant balance. For those who want their Burgundy to go the distance in the cellar Nuits-Saint-Georges is a solid place to start looking, but again producer is key.
There is simply too much to go through in a single article here but we will continue to keep you posted on the merits of various appellations and producers as the campaign goes on, so stay tuned!