Dom Perignon 2006 (6x75cl)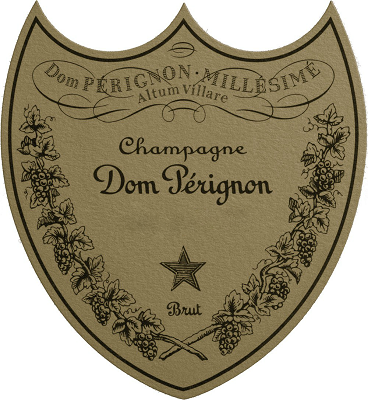 97

Antonio Galloni - Vinous

The 2006 Dom Pérignon is a beautifully balanced, harmonious Dom Pérignon that strikes an incredibly appealing stylistic middle ground. Rich, voluptuous and creamy, the 2006 shows off fabulous intensity in a style that brings together the ripeness of 2002 with the greater sense of verve and overall freshness that is such a signature of the 2004. Bass notes and a feeling of phenolic grip on the finish recall the 2003, as the Pinot Noir is particularly expressive today. After an irregular summer that saw elevated temperatures in July followed by cooler, damp conditions in August, more favorable weather returned in September, pushing maturation ahead and leading to a long, protracted harvest. The 2006 falls into the family of riper, more voluptuous Dom Pérignons, but without veering into the level of opulence seen in vintages such as 2002.

The 2006 Dom Pérignon comes from a very rich vintage with an early ripeness that brought a lot of aromatic maturity. The white-golden prestige cuvée contains a bit more Chardonnay than Pinot Noir and opens with a deep and seductive, pretty accessible nose with intense yet fresh fruit aromas of pineapples, with peaches and tangerines. Lively and elegant on the palate, this is a full-bodied, unusually aromatic and fruity DP with a long and tension-filled expression.

Drinking Window: 2016 - 2035

Review Date: 28th September 2017

A graceful, minerally version, featuring rich notes of smoke, mandarin orange peel and chalk that lead to subtle accents of crème de cassis, toasted almond, espresso and star anise on the fine, creamy mousse. Seamlessly knit, with citrusy acidity leaving a mouthwatering impression on the finish.

This is a delicious wine that follows through to the superb 2005 Dom Pérignon, showing lemon curd, peach and pie crust aromas. It's full bodied with lots of ripe fruit character and large, soft textured bubbles. An opened palate. It remains bright and fresh. Layered and delicious now.
Details

Year

2006

Colour

White

Country

France

Region

Champagne

Sub Region

NA

Designation

Classification

Pack Size

6x75cl

ABV

12.5°

Drinking Window

2016 - 2035

Drinking Recommendation

Drinking Now, will improve

LWIN

108265620060600750

Reviews (4)

97

Antonio Galloni - Vinous

The 2006 Dom Pérignon is a beautifully balanced, harmonious Dom Pérignon that strikes an incredibly appealing stylistic middle ground. Rich, voluptuous and creamy, the 2006 shows off fabulous intensity in a style that brings together the ripeness of 2002 with the greater sense of verve and overall freshness that is such a signature of the 2004. Bass notes and a feeling of phenolic grip on the finish recall the 2003, as the Pinot Noir is particularly expressive today. After an irregular summer that saw elevated temperatures in July followed by cooler, damp conditions in August, more favorable weather returned in September, pushing maturation ahead and leading to a long, protracted harvest. The 2006 falls into the family of riper, more voluptuous Dom Pérignons, but without veering into the level of opulence seen in vintages such as 2002.

The 2006 Dom Pérignon comes from a very rich vintage with an early ripeness that brought a lot of aromatic maturity. The white-golden prestige cuvée contains a bit more Chardonnay than Pinot Noir and opens with a deep and seductive, pretty accessible nose with intense yet fresh fruit aromas of pineapples, with peaches and tangerines. Lively and elegant on the palate, this is a full-bodied, unusually aromatic and fruity DP with a long and tension-filled expression.

Drinking Window: 2016 - 2035

Review Date: 28th September 2017

A graceful, minerally version, featuring rich notes of smoke, mandarin orange peel and chalk that lead to subtle accents of crème de cassis, toasted almond, espresso and star anise on the fine, creamy mousse. Seamlessly knit, with citrusy acidity leaving a mouthwatering impression on the finish.

This is a delicious wine that follows through to the superb 2005 Dom Pérignon, showing lemon curd, peach and pie crust aromas. It's full bodied with lots of ripe fruit character and large, soft textured bubbles. An opened palate. It remains bright and fresh. Layered and delicious now.

Producer

Named after Pierre Perignon, a Benedictine monk and 'father' of Champagne, who aimed to create 'the best wine in the world.' Dom Perignon strives to fulfil this ambition. A world renowned label that immediately conjures images of luxury and excellence, as a champagne of true quality and prestige.

Value Comparison