Jacques Carillon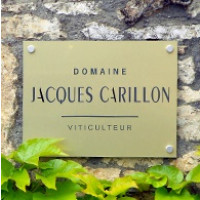 The Carillon family are a famous winemaking family who trace their roots in Puligny-Montrachet back to the c16th! Indeed, Jehan Carillon – the first winemaker in this illustrious line – was born in 1520 in Puligny.
Skipping forward quite a few generations to 1980, we find a young man called Jacques Carillon finishing his studies at the Lycée Viticole de Beaune and joining his father, Louis Carillon, on the family estate. For the next 30 years, Jacques devotes his life to wine-making and the business of running a Burgundy Domaine. Then in 2010 he and his wife Sylvia embark on the exciting project of creating their own Domaine Jacques Carillon estate.
Now we are in 2021, and the Domaine Jacques Carillon estate is 5.25ha of vines is mainly located in the village of Puligny-Montrachet. The most rigorous standards are applied in the vineyards, with a near organic methodology. No herbicides are used; the earth is turned by the plough and by hand, the vines are pruned short to control production, a severe de-budding is practised and a green harvest is practised when necessary. Harvest is always manual, a pneumatic pressoir is utilized, fermentation and élevage occur in barrel for at least one year, bâtonnage is done (judiciously!) and, before bottling, the wines are racked into stainless steel cuves for six months to settle and clarify. The dual goals are to produce age-worthy wines that are intensely expressive of their respective terroirs.
The wines of Domaine Jacques Carillon are today regarded as amongst the elite of the great white wines of Burgundy. Celebrated by critics and found on the lists of prestigious restaurants around the world, Domaine Jacques Carillon produces white wines that are racy, elegant, fruity while embodying perfectly the terroir of Chardonnay.
There are no products matching the selection.