Maltroye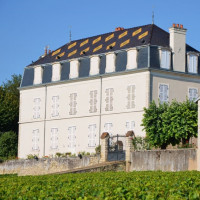 Château de la Maltroye
Founded in 1941, Château de la Maltroye has grown to become one of the largest estates in Chassagne-Montrachet despite its relatively modest history, producing a splendid range of Premiers Crus.
Jean-Pierre Cornut, current owner and winemaker of Château de la Maltroye, gave up a career in aeronautical engineering to take over the estate in 1993 when his father fell ill. Guided by his engineering background, he introduced a temperature-controlled system and pneumatic presses to provide greater control in the production process. The resounding improvement in quality led Robert M. Parker Jr. to remark: "This is an estate on the verge of fully exploiting its potential".
There are no products matching the selection.