Tenuta San Guido
About Tenuta San Guido
Tenuta San Guido is much better known by the name of its most famous wine – Sassicaia. An Italian producer located in the Tuscan region of Maremma, it has its own single-estate DOC appellation granted to its flagship label: Bolgheri Sassicaia DOC.
Tenuta San Guido's Wines
Sassicaia is one of Italy's most iconic wines. Touted as the original Super Tuscan wines, this wine was granted an eponymous appellation name - and this says a lot about the vineyard supremacy and its superlative wine quality. The wine is typically a Cabernet Sauvignon and Cabernet Franc blend of Tuscany's coastal area of Bolgheri vines. It delivers aromas and flavours of red and black currants, cedar and tobacco, suave tannins and great length.
The estate also produces a second wine Guidalberto; and a third wine, Le Difese.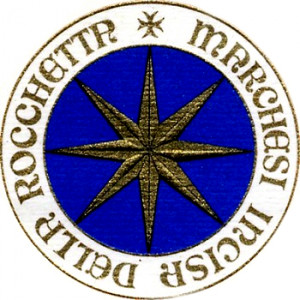 Name
Price Low
Price High
Year (Old)
Year (New)
Product Name
Region
Qty
Score
Price

Tuscany
1
92+ (WA)
HK$7,420.00

Wine Advocate (92+)

The 2009 Guidalberto flows across the palate with layers of radiant red fruit. This is another striking, supple Guidalberto loaded with personality. Stylistically it is quite close to the 2007, but with perhaps a touch less body but equally silky, polished tannins. Freshly cut roses, spices and a burst of pure red berries add nuance on the finish. Guidalberto is no longer the stunning value it once was, but it is quite gorgeous in this vintage just the same. This is easily one of the best vintages I can recall tasting. Guidalberto is 60% Cabernet Sauvignon and 40% Merlot. Anticipated maturity: 2012-2019.

More Info

Tuscany
2
93 (JS)
HK$1,740.00

James Suckling (93)

Aromas of blackberry and blueberry, with hints of wet earth and spices such as cloves. Full body with round, chewy tannins but polished and caressing. A juicy, succulent finish. One of the best ever. Drink or hold.

More Info

Tuscany
1
92 (WS)
HK$2,125.00

Wine Spectator (92)

A lean, tightly wound red, offering black cherry, black currant, wild herb and mineral aromas and flavors. Harmonious and concentrated, with a long, fresh finish that echoes fruit and mineral details. Cabernet Sauvignon and Merlot.

More Info

Tuscany
1
91 (WA)
HK$3,475.00

Wine Advocate (91)

The 2015 vintage promises good things in Tuscany and this wine offers an informal sneak peek at what we can expect from the celebrated Tenuta San Guido vineyards in Bolgheri. The 2015 Guidalberto opens to a darkly saturated garnet hue. It shows similar concentration and power in terms of its aromatic delivery. Aromas are shapely and round with dark fruit nuances followed by leather, spice and dark tar. The wine is mostly Cabernet Sauvignon with a smaller part Merlot. You feel the lush softness of the second grape as the wine glides smoothly over the palate. It takes on more weight in the glass. This is a solid buy from Bolgheri on the Tuscany Coast.

More Info

Tuscany
2
94+ (WA)
HK$2,425.00

Wine Advocate (94+)

This wine is showing exceptionally well in this classic vintage. The 2016 Guidalberto (Cabernet Sauvignon and a smaller percentage of Merlot) opens to a full and generous bouquet and a beautifully rich and velvety appearance. This edition of Tenuta San Guido's mid-level wine offers a bigger aromatic profile, more texture and more volume as well. Dark cherry and blackberry segue to spice, tar, leather and sweet fruit at the end. The mouthfeel is elegantly shaped, silky and nuanced. This may well be the best vintage of Guidalberto I have yet to taste—and you can get this wine at a great price too.

More Info

Tuscany
1
94 (VN)
HK$2,070.00

Vinous (94)

The 2017 Guidalberto is a stellar wine. Rich, ample and resonant, the 2017 possesses superb depth and textural richness, both signatures of this warm, dry vintage. I suppose in the most technical sense, the 2017 is not the last word on complexity. But it is supremely delicious, it is that kind of wine opened and finished quickly - and of course, the ultimate goal of a wine is to deliver pleasure. The 2017 Guidalberto hits it out of the park on that level.

More Info

Tuscany
1
92 (VN)
HK$3,400.00

Vinous (92)

San Guido's 2018 Guidalberto is soft, open-knit and inviting. Sweet dark cherry, cinnamon, licorice and new leather fill out the layers in an undeniably attractive Guidalberto that will drink beautifully upon release. Finesse and elegance are the signatures. The 2018 is a terrific choice for drinking now, while some of the more powerful vintages of Guidalberto come together, or while waiting for its sibling, Sassicaia.

More Info

Tuscany
4
92 (VN)
HK$1,250.00

Vinous (92)

San Guido's 2018 Guidalberto is soft, open-knit and inviting. Sweet dark cherry, cinnamon, licorice and new leather fill out the layers in an undeniably attractive Guidalberto that will drink beautifully upon release. Finesse and elegance are the signatures. The 2018 is a terrific choice for drinking now, while some of the more powerful vintages of Guidalberto come together, or while waiting for its sibling, Sassicaia.

More Info

Tuscany
1
92 (VN)
HK$1,725.00

Vinous (92)

San Guido's 2018 Guidalberto is soft, open-knit and inviting. Sweet dark cherry, cinnamon, licorice and new leather fill out the layers in an undeniably attractive Guidalberto that will drink beautifully upon release. Finesse and elegance are the signatures. The 2018 is a terrific choice for drinking now, while some of the more powerful vintages of Guidalberto come together, or while waiting for its sibling, Sassicaia.

More Info

Tuscany
1
95 (WE)
HK$3,700.00

Wine Enthusiast (95)

This enticing red offers alluring aromas of fragrant purple flowers, dark-skinned berries and crushed mint. The elegantly structured palate doles out succulent blackberry, orange zest, licorice and saline notes set against taut, refined tannins. It's nicely balanced by fresh acidity. Drink 2022–2029

More Info

Tuscany
1
95 (WE)
HK$2,028.00

Wine Enthusiast (95)

This enticing red offers alluring aromas of fragrant purple flowers, dark-skinned berries and crushed mint. The elegantly structured palate doles out succulent blackberry, orange zest, licorice and saline notes set against taut, refined tannins. It's nicely balanced by fresh acidity. Drink 2022–2029

More Info

Tuscany
3
95 (DC)
HK$1,570.00

Decanter (95)

Guidalberto 2020 is a blend of 50% Merlot and 50% Cabernet Sauvignon, matured for 15 months in oak (20% new), including a small percentage of American oak. The aromas are a little heavier, with ripe dark fruit and a fragrant, floral note. It's a little less finely detailed aromatically than the 2021, with some smoke, spice and green herb qualities. The palate is round, medium-full bodied with juicy, bright acidity. It's a very friendly wine with very fine tannins and there's a little more grip and silty texture to the tannins.

More Info

Tuscany
2
95 (DC)
HK$2,325.00

Decanter (95)

Guidalberto 2020 is a blend of 50% Merlot and 50% Cabernet Sauvignon, matured for 15 months in oak (20% new), including a small percentage of American oak. The aromas are a little heavier, with ripe dark fruit and a fragrant, floral note. It's a little less finely detailed aromatically than the 2021, with some smoke, spice and green herb qualities. The palate is round, medium-full bodied with juicy, bright acidity. It's a very friendly wine with very fine tannins and there's a little more grip and silty texture to the tannins.

More Info

Tuscany
1
95 (DC)
HK$5,270.00

Decanter (95)

Guidalberto 2020 is a blend of 50% Merlot and 50% Cabernet Sauvignon, matured for 15 months in oak (20% new), including a small percentage of American oak. The aromas are a little heavier, with ripe dark fruit and a fragrant, floral note. It's a little less finely detailed aromatically than the 2021, with some smoke, spice and green herb qualities. The palate is round, medium-full bodied with juicy, bright acidity. It's a very friendly wine with very fine tannins and there's a little more grip and silty texture to the tannins.

More Info

Tuscany
2
95 (DC)
HK$4,500.00

Decanter (95)

Guidalberto 2020 is a blend of 50% Merlot and 50% Cabernet Sauvignon, matured for 15 months in oak (20% new), including a small percentage of American oak. The aromas are a little heavier, with ripe dark fruit and a fragrant, floral note. It's a little less finely detailed aromatically than the 2021, with some smoke, spice and green herb qualities. The palate is round, medium-full bodied with juicy, bright acidity. It's a very friendly wine with very fine tannins and there's a little more grip and silty texture to the tannins.

More Info

Tuscany
1
95 (DC)
HK$1,420.00

Decanter (95)

Guidalberto 2020 is a blend of 50% Merlot and 50% Cabernet Sauvignon, matured for 15 months in oak (20% new), including a small percentage of American oak. The aromas are a little heavier, with ripe dark fruit and a fragrant, floral note. It's a little less finely detailed aromatically than the 2021, with some smoke, spice and green herb qualities. The palate is round, medium-full bodied with juicy, bright acidity. It's a very friendly wine with very fine tannins and there's a little more grip and silty texture to the tannins.

More Info

Tuscany
5
95 (DC)
HK$1,790.00

Decanter (95)

According to Tenuta San Guido's director of winemaking, Carlo Paoli, the 2021 is the best Guidalberto he has ever made. The percentage of Merlot was reduced back to the typical 40% this year because the quality of the Cabernet Sauvignon was so good. The 2021 Guidalberto is very deeply coloured, almost black with a narrow purple rim. It took an hour or so to really open up, but when it did, it had a wonderful range of aromas and flavours. Cassis and blueberry, blue flowers, and violet and iris notes are followed by a palate full of perfectly ripe blackberries and blueberries wrapped in gentle, cream flavours. This is a wine of velvety richness balanced by vivid acidity, with very pure, focused flavours and aromas. Delightful!

More Info

Tuscany
1
95 (DC)
HK$2,630.00

Decanter (95)

According to Tenuta San Guido's director of winemaking, Carlo Paoli, the 2021 is the best Guidalberto he has ever made. The percentage of Merlot was reduced back to the typical 40% this year because the quality of the Cabernet Sauvignon was so good. The 2021 Guidalberto is very deeply coloured, almost black with a narrow purple rim. It took an hour or so to really open up, but when it did, it had a wonderful range of aromas and flavours. Cassis and blueberry, blue flowers, and violet and iris notes are followed by a palate full of perfectly ripe blackberries and blueberries wrapped in gentle, cream flavours. This is a wine of velvety richness balanced by vivid acidity, with very pure, focused flavours and aromas. Delightful!

More Info

Tuscany
5
95 (DC)
HK$4,250.00

Decanter (95)

According to Tenuta San Guido's director of winemaking, Carlo Paoli, the 2021 is the best Guidalberto he has ever made. The percentage of Merlot was reduced back to the typical 40% this year because the quality of the Cabernet Sauvignon was so good. The 2021 Guidalberto is very deeply coloured, almost black with a narrow purple rim. It took an hour or so to really open up, but when it did, it had a wonderful range of aromas and flavours. Cassis and blueberry, blue flowers, and violet and iris notes are followed by a palate full of perfectly ripe blackberries and blueberries wrapped in gentle, cream flavours. This is a wine of velvety richness balanced by vivid acidity, with very pure, focused flavours and aromas. Delightful!

More Info

Tuscany
11
95 (DC)
HK$1,850.00 HK$1,548.00

Decanter (95)

According to Tenuta San Guido's director of winemaking, Carlo Paoli, the 2021 is the best Guidalberto he has ever made. The percentage of Merlot was reduced back to the typical 40% this year because the quality of the Cabernet Sauvignon was so good. The 2021 Guidalberto is very deeply coloured, almost black with a narrow purple rim. It took an hour or so to really open up, but when it did, it had a wonderful range of aromas and flavours. Cassis and blueberry, blue flowers, and violet and iris notes are followed by a palate full of perfectly ripe blackberries and blueberries wrapped in gentle, cream flavours. This is a wine of velvety richness balanced by vivid acidity, with very pure, focused flavours and aromas. Delightful!

More Info

Tuscany
1
92 (JS)
HK$3,275.00

James Suckling (92)

Tight and delicious with currant and blackberry character. Hints of spice and berry. Medium body and a lively finish. Savory at the end. Drink or hold.

More Info

Tuscany
2
92-93 (JS)
HK$1,975.00

James Suckling (92-93)

Very aromatic and bright with strawberry, cherry and currant character. Hints of oranges. Full-bodied, linear and tight, showing ultra-fine tannins. Potential here.

More Info

Tuscany
1
91-92 (JS)
HK$2,685.00

James Suckling (91-92)

Fresh and vivid with a blackberry, currant and fresh-herb character. Medium to full body, silky tannins and a focused finish.

More Info

Tuscany
42
92 (WE)
HK$1,955.00

Wine Enthusiast (92)

Made with 55% Cabernet Sauvignon and 45% Sangiovese, this has enticing aromas of cassis, black tea, violet and wild herbs. Savory and elegantly structured, the medium-bodied palate shows ripe blackberry, star anise and a hint of coffee bean framed in lithe, polished tannins. Fresh acidity keeps it balanced. Drink through 2025.

More Info

Tuscany
4
88 (VN)
HK$860.00

Vinous (88)

The 2020 Le Difese is laced with crushed flowers, sweet red berry fruit, cinnamon and rose petal. This light to medium-bodied, fragrant Maremma red is an ideal choice for drinking over the next few years. Served at cellar temperature, it is also a fine option for the warm summer months.

More Info

Tuscany
1
88 (VN)
HK$905.00

Vinous (88)

The 2020 Le Difese is laced with crushed flowers, sweet red berry fruit, cinnamon and rose petal. This light to medium-bodied, fragrant Maremma red is an ideal choice for drinking over the next few years. Served at cellar temperature, it is also a fine option for the warm summer months.

More Info

Tuscany
1
91 (VN)
HK$1,085.00

Vinous (91)

The 2021 Le Difese is redolent of crushed red berry fruit, rose petal, lavender, spice and sweet pipe tobacco. Medium in body yet nicely layered, the 2021 is impeccably balanced. It is also a sheer delight to taste at this early stage. In many vintages, Le Difese is a fruity, forward wine, but the 2021 has a nervy feeling of classicism that is hugely appealing. It's one of my favorite recent vintages. As it has been for some time, Le Difese is a blend of Cabernet Sauvignon from the estate and Sangiovese purchased from several properties in Chianti Classico, with the energy of Sangiovese very much driving the feel in this vintage.

More Info

Tuscany
1
94 (WS)
HK$23,600.00

Wine Spectator (94)

A rich and voluptuous wine with a deep color. Intensely opulent black currant and mint bouquet; the palate is packed with fruit and velvety tannins. Will improve for years, but delicious now.--Super Tuscan blind retrospective.

More Info

Tuscany
2
93 (WA)
HK$4,800.00

Wine Advocate (93)

This is a beautiful wine that has passed the test of time with flying colors. The 1990 Sassicaia is a thrilling expression that opens to succulent darkness and deep layers of ripe fruit opulence. Dried blackberry, plum and black currant keep the fruit profile high. Background notes of cumin, exotic spice and cured tobacco add power and weight. Lighter tones of balsam herb and crushed mineral are important components of the wine's elegance. The mouthfeel is structured and richly textured, but balanced by its acidity. Back when Robert Parker first reviewed this wine in 1994, he predicted that it would last through the first decade of the 21st century. Given how well the wine is showing now, it's safe to extend that drinking window even further.

More Info

Tuscany
7
18 (JR)
HK$42,010.00

Jancis Robinson (18)

Deep garnet and very little sign of age in the colour. Some cedary freshness and a touch of old polished furniture. Dark cherry and still has some cassis. Very slight touch of coffee. Rich, smooth chocolate texture but it lightens up to a refined finish. Still has great balance and length and finishes with that mouthwatering freshness that is, for me, Sassicaia's hallmark. Lots of complexity.

More Info