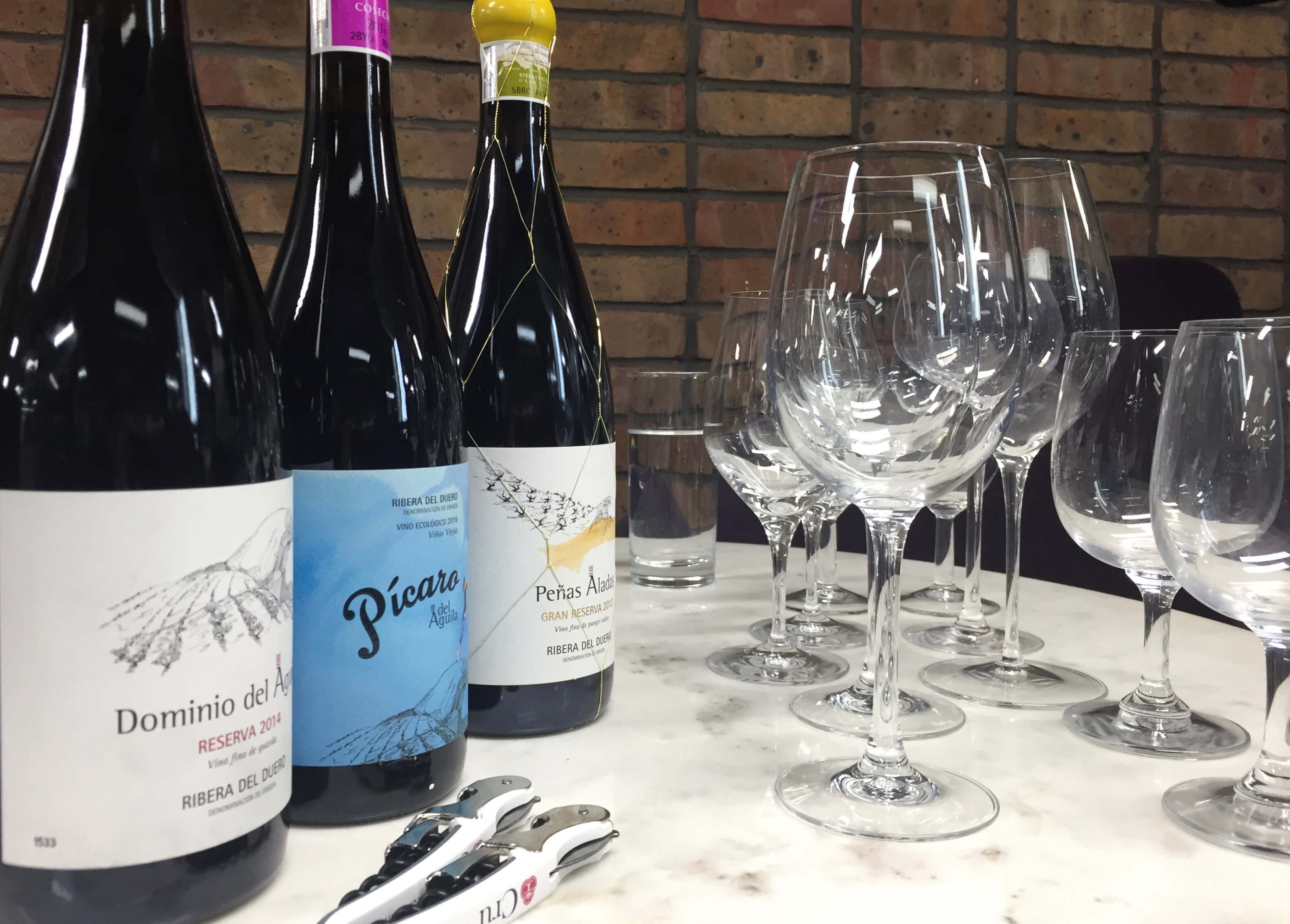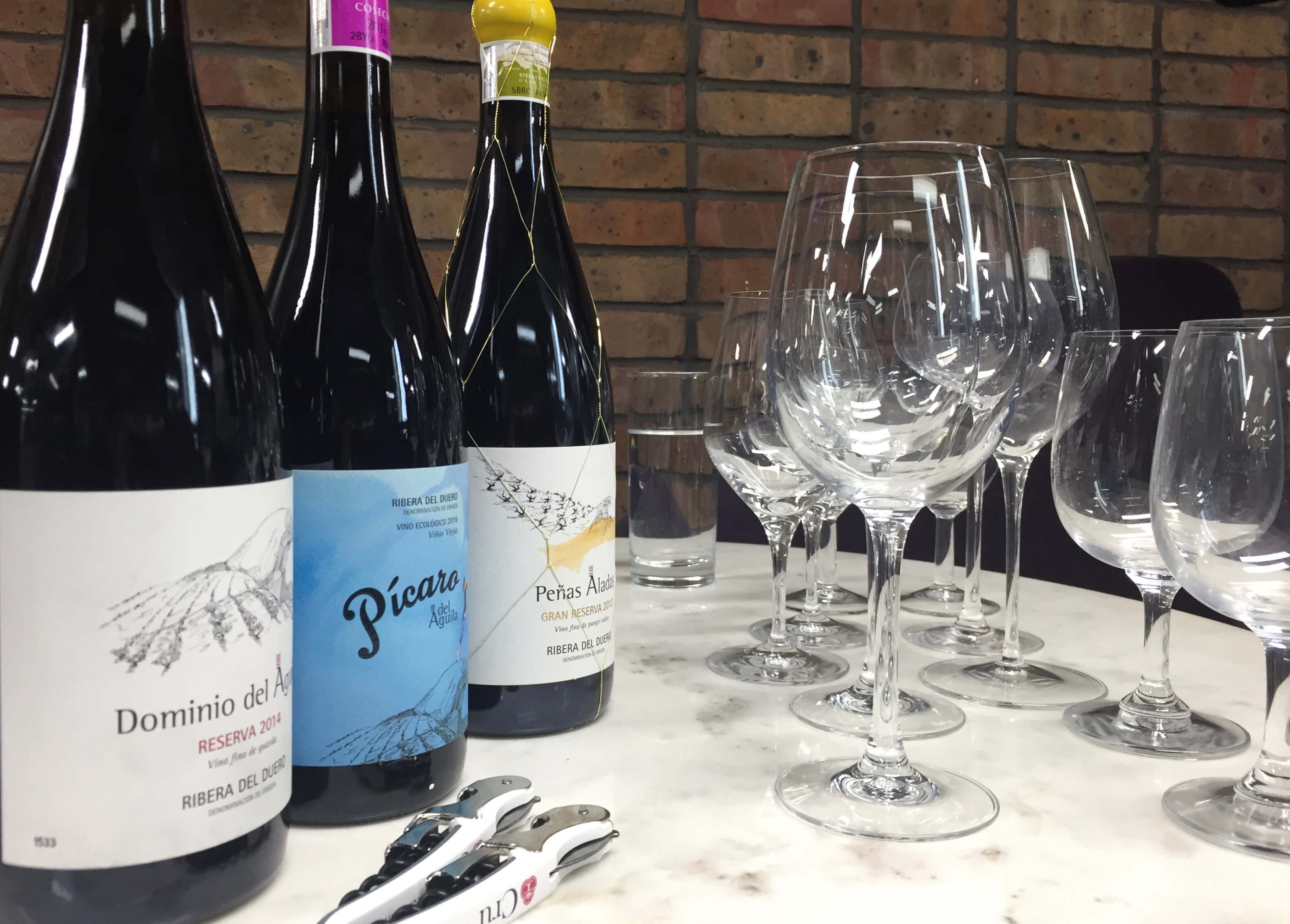 In the past 3 years since we had the pleasure of a visit from Jorge and Isabel from Dominio del Aguila we have witnessed from afar the remarkable strides they have made towards joining the highest echelons of Ribera del Duero's wine hierarchy. Sure we've enjoyed the Reserva and countless bottles of their second wine Picaro del Aguila, but when we had the chance to catch up with them in our Camden office it was really brought home to us just how far they've come.
It's no secret that we think quite highly of Dominio del Aguila and if you've tasted their wines you will know it's no secret why. In their various price ranges the Picaro and Reserva are among the best in the region, but we were unsure of what to expect from the high-flying Peñas Aladas Gran Reserva. Averaging around £1,000 per case and matured for 54 months in carefully selected French oak this is clearly set up to draw comparisons with Ribera's most famous name, Unico. Having tasted both recently (albeit from different vintages) we think it is a more than worthy competitor.
What's more, as we tasted through the range last week each bottle was so good that we were wondering how the next wine up the price scale could be any better yet time and again we were left speechless. When Jorge poured the Peñas Aladas into our glasses the room was silent; the aromas were already filling the room. We each picked up our glasses and what followed was nothing short of a revelation. At the time of going to press I can say that I can't recall tasting a wine that proved more thrilling, dumbfounding and just better.
In my opinion, and it is an opinion, possibly not shared by everyone (but probably everyone) at Cru, Dominio del Aguila is the best winery in Spain. I know that's a bombastic claim, especially considering it is just down the road from Vega Sicilia.
_
"Each bottle was so good that we were wondering how the next wine up the price scale could be any better yet time and again we were left speechless."
_
Consider this, however; Jorge Monzón is a perfectionist with few equals. His skills and oenological preferences were honed at Domaine de la Romanée-Conti and the lessons he learned there have been applied with meticulous precision at Dominio del Aguila. Grape selection, vineyard management and oak regimens are all obsessively rigorous as is the nuanced approach to cellaring. Releases may not be strictly sequential, if one wine clearly requires more maturation, while a younger vintage is making quicker progress. These wines are released when they're ready to be released, not just when they're expected.
Keep an eye out for Dominio del Aguila and though they are a rising star, we expect they will, before long be widely regarded as the best or among the best in Spain. We can't imagine their quantities increasing commensurably with rising demand so rarity is sure to be a key factor in the future. If you do manage to put a few cases into your cellar, you will be a fortunate collector indeed.