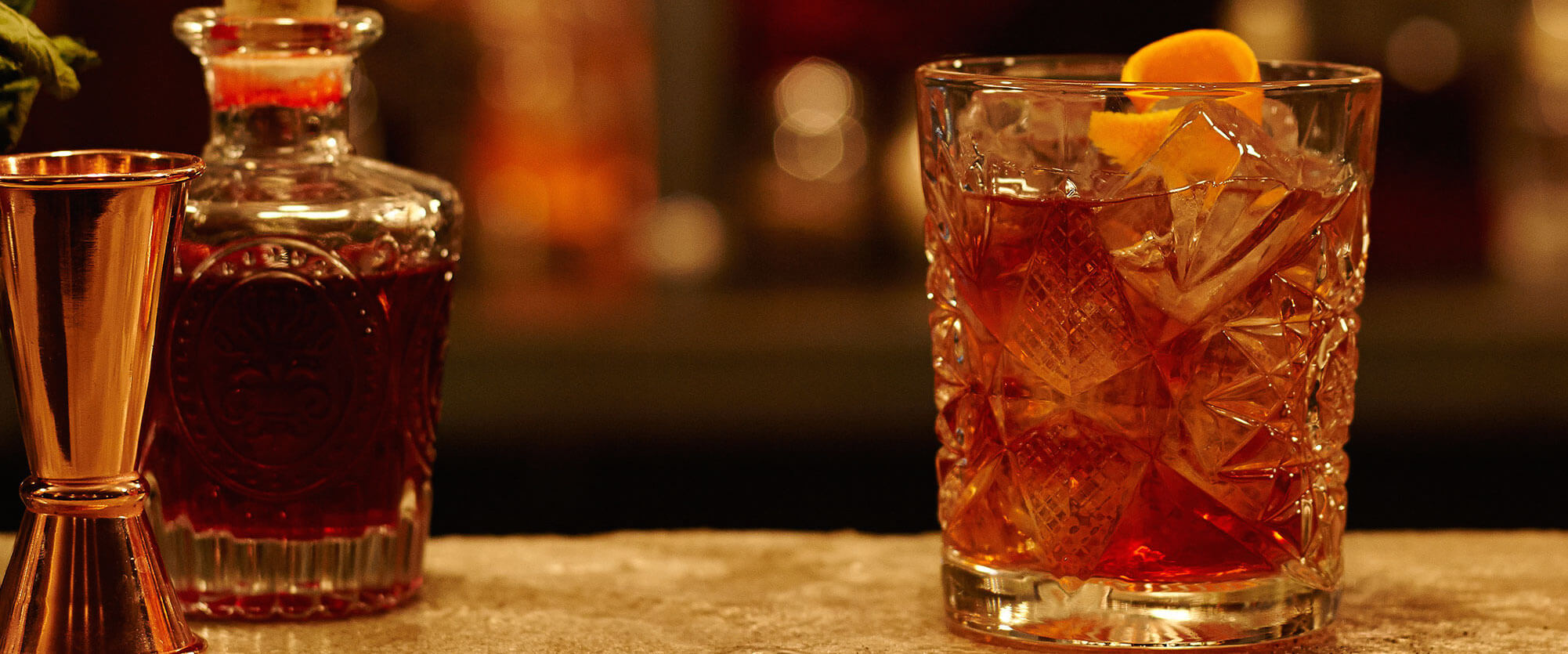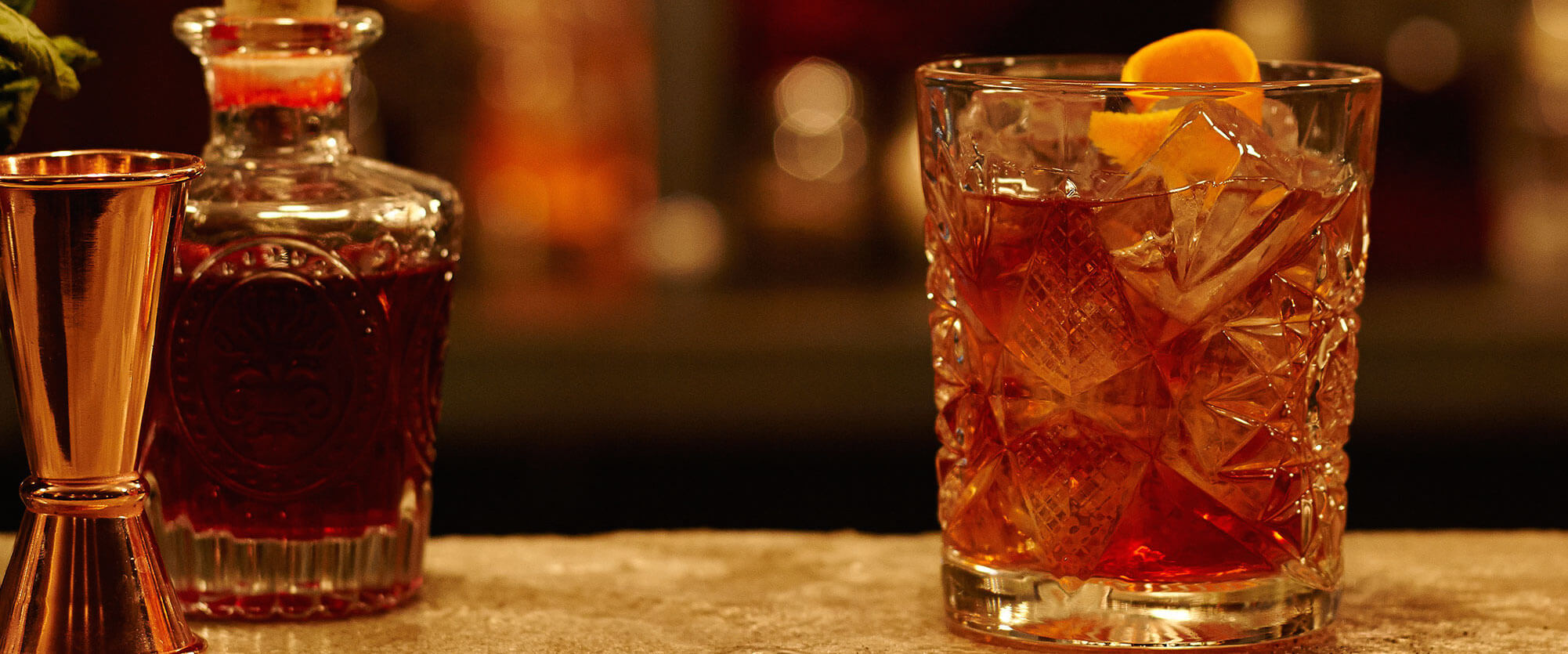 The first in our series looking for the best drinking spots in cities around the world. Follow the series with #CruOnTheTown
As autumn turns to winter and the festive season begins, it is time to raise a glass to the year behind. Parties and dinners abound and we brace ourselves for the cold winter ahead by warming the spirit with the company of those we love. We revel in the camaraderie of colleagues who worked with us, side-by-side and now we can look back over the past 12 months and toast our achievements.
The wine trade is particularly sociable and among us at Cru there are plenty of enthusiastic bar aficionados. As the first instalment in a series about where to go drinking out in the city, we all pooled our favourite spots for a celebratory drink, whether cocktail bars, whisky bars or pubs, we've pulled together an eclectic mix of places regardless of what part of town you're in. This is a celebratory season, and you'll not go wrong with a few drinks out in any of these fine establishments.
Mark's Bar at HIX, Devonshire Square
One of several locations of this small family of restaurants and bars, this is the second location to open and is ideally situated for unwinding over an afterwork drink before catching the train home. You may find it hard to leave, however. This is a rare haven of peace under the bustle of the Square Mile above, and you can be forgiven for wanting to while away the night with exceptional cocktails, a few games of billiards or even a perusal of the in-house library.
Another upside if you do get comfortable in this cozy downstairs bar is a fantastic kitchen serving up bar snacks. It must be said that this is far from simple finger food, but proper well-crafted dishes to compliment the cocktail list. The experience at Mark's is flawless and the good news is that the place is open until 2 a.m. so by all means, make yourself at home.
Duke's Bar, St. James
Dukes is a legendary stop for cocktails. The favourite of Ian Fleming, many believe that it was here that the deified Vesper Martini was first shaken (not stirred). Devotion to the well-honed craft of the martini continues to this day with a rotating selection of monthly creations. This month be sure to treat yourself to the White Truffle Martini, made with genuine Piedmontese truffle. If you're feeling adventurous, allow the mixologists to craft you something unique.
The ambience is excellent with a low buzz as the evening goes on. It's particularly nice to take your drinks into the drawing room or out into the garden to find the perfect spot to sit down and enjoy your drinks and company.
Artesian, Portland Place
Set against a list of dimly lit basement bars, Artesian shines out like a beacon of airy natural light. Big windows and high ceilings let in plenty of sunshine during the day, and glow like the home fires at night, inviting Portland Place passers-by in to warm the spirit over some of the capital's best cocktails.
A notable feat by any standards, Artesian has won the Drink's International award for World's Best Bar four years running and done so with an unimpeachable three-part cocktail list. Classics, Surrealism and Innovation are the headings and offer exactly what they claim. Among the classics, they make one of the finest Negronis in town as well as a fine Americano. If you're rounding off a night after a meal, not to be missed is their take on the Last Wish; Rye Whisky, Calvados and Armagnac as well as a drop of liquid gold (Tokaji Essensia) is utterly exceptional. They may be expensive (starting at £17) but worth every penny.
The American Bar at the Savoy, Strand
The first of the "American Bars" in london serving "American Style" drinks (cocktails), this lynchpin of the cocktail scene is responsible for inventing countless classic cocktails and today their list continues to grow. This is a place where you can trust the bartender (world-famous Erik Lorincz) to come up with something special just for you and then relax and unwind to some live jazz music on a chilly winter's evening
A list of top Cocktail Bars is hardly complete without paying homage to this legend of the London cocktail scene. Though it's days of total dominance may be over as the city's fashionable districts find themselves awash with bars serving fantastic concoctions, it remains at the forefront of quality and the atmosphere is nearly impossible to beat.
The Vault of Soho at Milroy's, Greek Street
A classic speakeasy, this gem of a bar is hidden under one of London's best Whisky Bars, Milroy's of Soho. The Vault, at the bottom of a staircase to the back of the ground floor bar is a beautiful space with not just a fine list of well-crafted cocktails but access also to the upstairs selection of over 250 malt whiskies from around the world.
The drinks list is excellent and compared to much of the London cocktail population, reasonably priced! The Rye and Dry, with fennel and caraway seed infused rye whiskey, muscat and rhubarb bitters, it's spicy and satisfying. Considering the speciality of the upstairs bar, it follows that there is a focus on whisky so the Top Shelf Whisky cocktail list is worth exploring, in particular the "When a Scot Punched a Swede," made from Ardbeg 10, Cocchi, something called Flaganspunch(?!) and orange bitters. The ambience is relaxed and less formal than Duke's or the American Bar, but that comes with the Soho location. Definitely worth seeking out whether you're regularly in Soho or not.
Naturally this is far from comprehensive and there are quite literally hundreds of spectacular cocktail and wine bars around this fine city. Honourable mention will have to go to the Boulogne Bar in Kentish Town, Happiness Forgets in Hoxton and the Opera Tavern in the West End.
All are superlative places for drinks with good friends and at this time of year there is nothing more satisfying than warming the soul with a few cocktails and toasting the season. Stay tuned for future explorations of cities around the world.