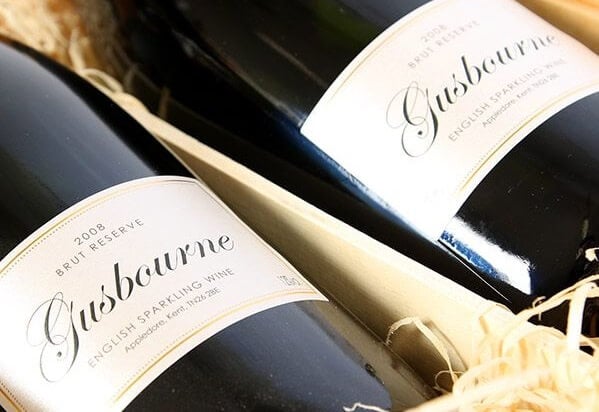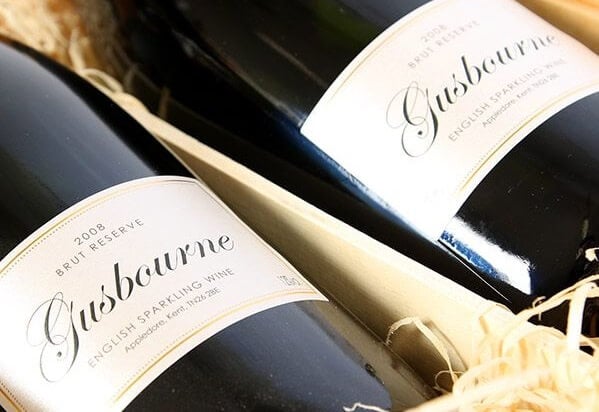 Exciting new discovery, Gusbourne Brut Reserve is introduced by Madeline Mehalko – Senior Buyer. English sparking wine full of rich complexity but elegantly dry. A true contender for any Champagne of its level.
We have been looking for a while for a perfect English bubbly to add to our portfolio – quality of English sparkling wine has been on the rise the last few years and there are now some extremely classy examples to rival the best in Champagne. After a colleague enjoyed a glass of Gusbourne in a restaurant recently we investigated and found it to be one of the most delicious English sparkling examples we have tasted. What marks the wines out from others on the market is the quality of their base wines – proprietor Andrew Weeber uses only the finest Burgundy clones for his Chardonnay and Pinot Noir, and though the productivity of these vines is much lower than most, the expressive character and rich fruit that comes through in the wine makes it more than worth it.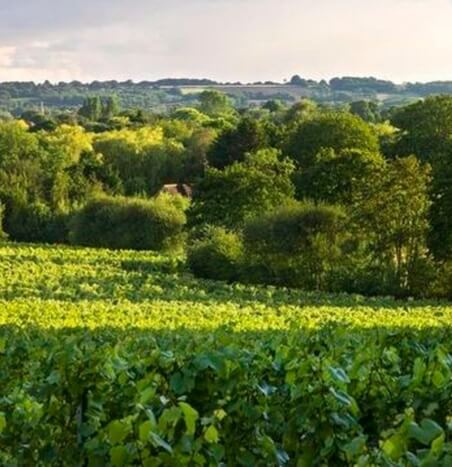 The winery is found in Appledore, Kent, an especially dry and sunny corner of England with clay and sandy loam soils rich in alluvial deposits. They tell us, in fact, that it is so dry here that it is technically classed as a desert. All the marks of a quality house are here; relatively low levels of sugar and longer periods of ageing sur lie. The Estate makes a range of wines, all vintage cuvees. Their Late Disgorged Blanc de Blancs is a real darling of the critics. The Rose is also a yearly sell-out thanks to small volumes and popularity with their customers. But it is the 2010 Gusbourne Brut Reserve which we think makes such a wonderful introduction to Gusbourne; clean and elegant, ripe and rich, with beautiful red berry aromas alongside citrus and brioche. Rather sensibly priced too.
Some say that the English climate will become even more ideal for the production of sparkling wine, while the climate in Champagne may eventually become less suitable. Of course we hope that the quality of our favourite Champagnes will always be preserved, but it's also rather nice to have such delicious sparkling wines on our doorstep.