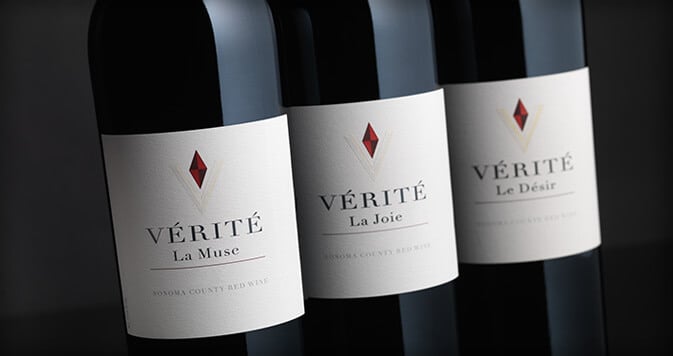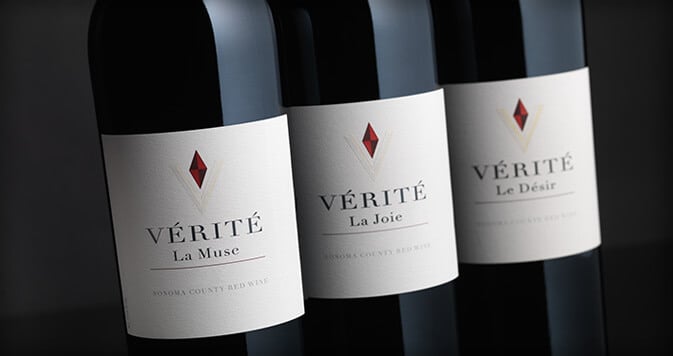 It is no secret that for the past few decades California's best wineries have looked to Bordeaux for inspiration. One need look no further than their dependence upon Cabernet Sauvignon as the dominant variety in their top wines, to see that classic wineries such as Freemark, Cakebread, Stag's Leap and others look to the likes of Pauillac and Margaux for their stylistic cue. Only last week we offered the fabulous Cabernet-heavy wines of Philip Togni, a winery named the Margaux of California.
Such is the success of Cabernet in Napa Valley that it has come at the expense of other varieties, including fellow Bordeaux vines Merlot and Cabernet Franc. Meanwhile, just a bit further towards the Pacific Ocean lies Sonoma and there the story is not so clearly cut. Pinot Noir, Zinfandel, Chardonnay and Merlot all thrive in this slightly cooler climate. When bordelais vigneron Pierre Seillan was contacted by Barbara Banke or Jackson Family Wines to create a new label for their stable, the idea was formulated to utlise the best terroirs in Sonoma and create a Merlot to rival Petrus.
_
"The idea was to use the best terroirs in Sonoma to create a Merlot to rival Petrus."
_
Tasting the latest vintage releases of the Vérité wines in London this past week was certainly an eye-opening experience. Among a crowded field of so many high-scoring, £100-plus bottles of Cabernet coming out of California these are among the very few with a point of difference. It's not just their Merlot dominance, but also Seillan's dedication to terroir. He does not work with just a vineyard... a soil. He works with 40 different micro-crus within Sonoma; each one made up of a different soil type. The final blends are therefore more about marriage of soils than varieties.
The wines themselves are magnificent. Far form fruit and oak-bombs, they are delicate; perfumed and stunningly poised. There are wonderful aromas which are consistent across the three cuvees of plum sauce, doused embers and shoe polish as well as a distant whiff of fresh eucalyptus. The structure in each of the Muse, La Joie and Le Désir is immense and towering, yet built less like the Eiffel Tower and More like the Space Needle; standing at the base, you would be astonished by how expansive it becomes.
Having recently come out with top-named releases such as Opus One and Philip Togni, arguably the most Bordeaux-influenced wines in California, there were plenty of comparisons made with wines of Bordeaux; almost singularly with the left Bank. Consider now the beauty that is Vérité. Let Togni and Opus One be Margaux and Mouton respectively. Vérité is at the very least Vieux Chateau Certan (if not their stated goal of Petrus) and thereby they have made Sonoma into a potential Right Bank to Napa's Left Bank.