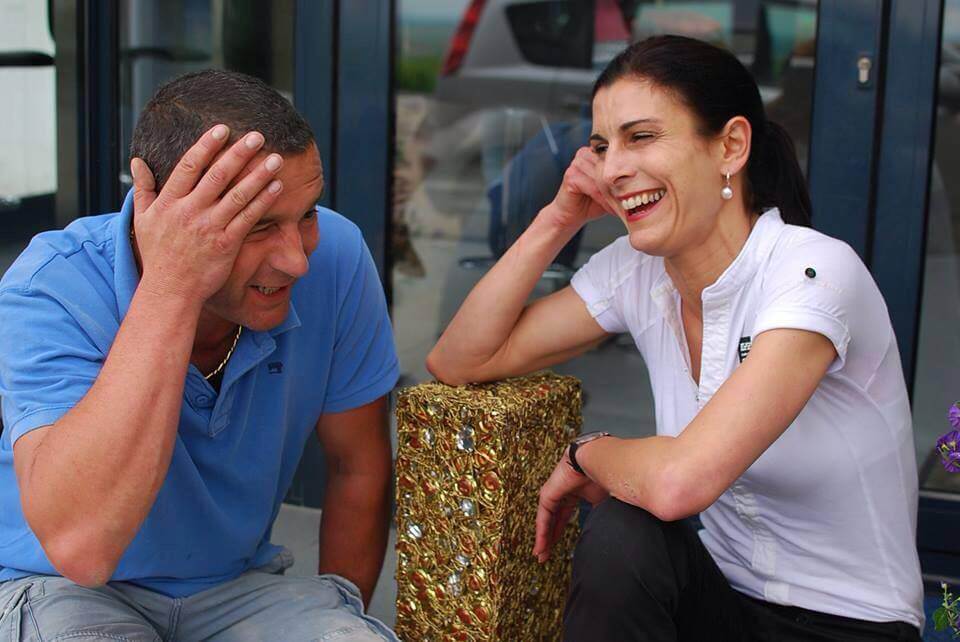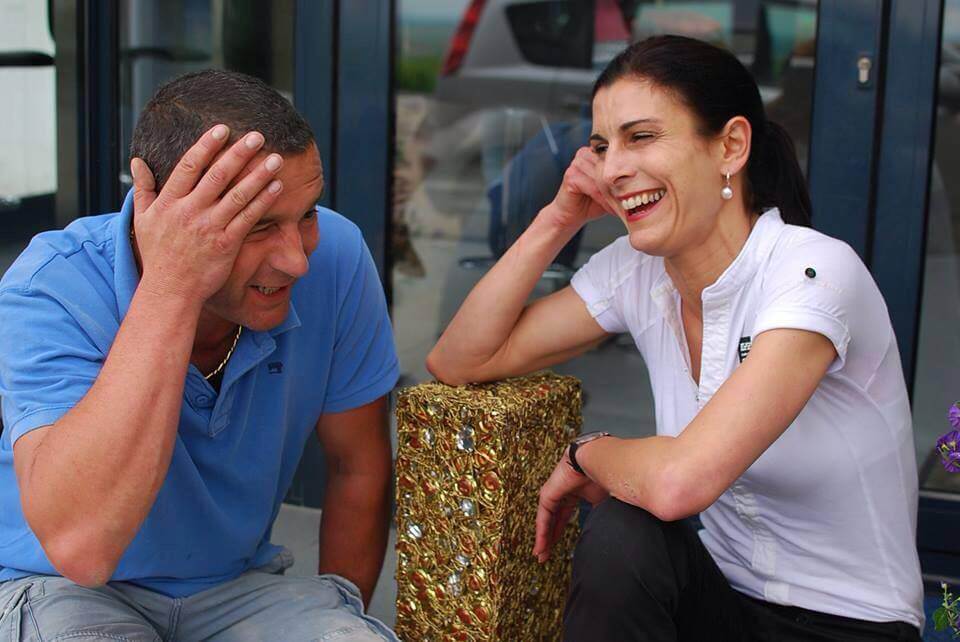 Our Wine Buyer, Madeline Mehalko, went to Champagne to find a delicious, high-quality, well-priced, yet-undiscovered grower Champagne. What she found was a classic French wine love story. 
Champagne is possibly one of the more confusing regions for consumers and wine buyers alike. It is seen as a drink of prestige, of celebration. Average price paid for a bottle is significantly more than we spend on still wine – the big brands are often £30 or more in supermarkets and corner stores. So why, then, is it often not all that enjoyable?
I can't count on two hands the number of people I know who claim not to like Champagne. "Too acidic", they will say, "gives me heartburn", or "too sweet". I can think of many occasions when I have been served a glass of unpleasant Champagne, either an inexpensive version made of fiercely acidic, unripe grapes covered up with a high dosage, or perhaps a token bottle of Moet that had been sitting under hot lights for who knows how long… The big brands (Grandes Marques) can often be very high quality, but are made to be a consistent style using grapes from all over the Champagne region, and can be lacking in character. The answer is grower champagnes, a way to experience champagne as a wine again, as something made from the estate's own grapes and echoing the unique character of the area they are grown in. These, too, can be tricky to spot, as the name and label may look like a grower champagne while in reality the grower has bought in all the grapes from who knows where (tip – look for tiny letters that say 'RM' in the fine print below the address on the front label – this means Recoltant Manipulant, or someone who has done the grape growing AND the winemaking).
So when I set off to visit Champagne in September, I was looking for what seemed like the impossible – a delicious, high-quality, well-priced, yet-undiscovered grower champagne that would prove wrong all the nay-sayers and could please everyone in a crowd.
Harvest came early last year, which meant that my carefully scheduled visit came right in the middle of the busiest time. The region was a hive of activity, fields full of seasonal workers and vans and baskets; winemakers planted firmly in the wineries, receiving and processing the onslaught of bunches. Trying to casually knock on doors and ask for a tasting was not easy, but there were some very helpful people and I managed a full week. I had researched top quality villages to investigate, and Cramant in the Cote des Blancs was where I found Voirin Jumel.
Voirin Jumel is a classic French story of boy meets girl - Mr Voirin has vines, Ms Jumel has vines, and they combine vineyard holdings to create an estate. Their all-Chardonnay Grand Cru Blanc des Blancs, from GC sites around Cramant and Chouilly, was one of the most delicious wines that I tasted all week, including those that were much more expensive and much more widely distributed. I couldn't quite understand how it was that they hadn't been snapped up yet, but I was more than happy to cement the relationship between Cru and Voirin Jumel right then and there.
-
"Voirin-Jumel is a classic French story of boy meets girl..."
-
Our first shipment sold out in just a few weeks before Christmas, nearly every customer who bought it came back immediately for more, but we have just shipped another pallet. This is classy, elegant, all Chardonnay fizz that spends three years on its lees (the legal minimum is 18 months) and has a refreshingly low dosage. Its complexity, balance, freshness, and drinkability must be tasted to be believed. The ultimate test was giving a glass to my partner – the most vehement critic of Champagne I know. When he poured himself another glass, I knew we must be on to a winner.