Free Wine Investment Guide
Discover how Fine Wine and Whisky have outperformed all mainstream investment assets over the past 25 years in our comprehensive guide to investing in wine and spirits. It's FREE to download and there's absolutely no obligation to start investing.
Our FREE guide explains how you can start investing and trading fine wine immediately.
Investing in wine and spirits is easier, less expensive and more rewarding than you may think.
Learn how you can trade wines yourself on our FREE online Trading and Portfolio Management platform'.
Larger investors with no time to manage a wine investment can still invest with our Managed Portfolios service.
Enter your details to download our FREE guide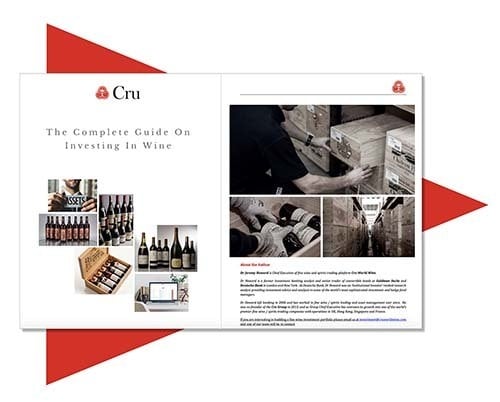 Contents include:
In your FREE Wine Investment Guide you will find the following and much more. If you have other questions then please contact our wine investment team.
The rise of fine wine and spirits as an alternative asset class.
How the wine market works, why prices rise and market liquidity.
How to be come an active wine investor and trader.
The future of the fine wine investment market.
and much more...