Loire Valley
Spanning from the Central Vineyards in the east to Nantes in the west, passing through Torraine and Anjou-Samur, the Loire Valley is a vast and varied wine region shaped by the river's influence. The region's diverse terroir is characterized by a continental climate in the east and a maritime climate in the west.

Renowned for its exceptional dry white wines made from Sauvignon Blanc and Chenin Blanc, the Loire Valley offers a captivating selection with crisp acidity, expressive fruit flavours, and mineral notes. Notable white wine appellations in the Loire Valley include Sancerre, Pouilly-Fumé, Vouvray, and Savennières. Leading producers of white wine in the region include Domaine Vacheron, Domaine Huet, and Domaine Didier Dagueneau.

In addition to its white wines, the Loire Valley produces charming red wines made from Cabernet Franc. Ranging from light and fruity to more complex and age-worthy, these red wines are known for their vibrant acidity, subtle tannins, and bright red fruit flavours. Key appellations for red wines in the Loire Valley include Chinon, Bourgueil, and Saumur-Champigny. Notable producers of red wine in the region include Domaine Bernard Baudry, Catherine & Pierre Breton, and Domaine Charles Joguet.

The Loire Valley also produces excellent sweet wines and sparkling wines. Sweet wines are made from Chenin Blanc grapes affected by botrytis, a fungus that concentrates the sugars in the grapes, resulting in luscious sweetness, honeyed flavors, and vibrant acidity. The most famous sweet wine appellations in the Loire Valley include Coteaux du Layon and Quarts de Chaume. Sparkling wines, known as Crémant de Loire, are made using the traditional method and offer excellent value for money with finesse, delicate bubbles, and refreshing character.
Loire Valley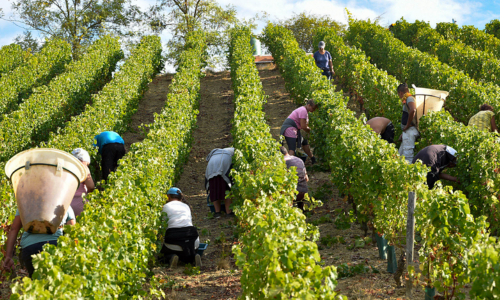 Name
Price Low
Price High
Year (Old)
Year (New)
Product Name
Region
Qty
Score
Price

Loire
2
-
HK$3,060.00

Loire
5
-
HK$3,615.00

Loire
14
-
HK$3,215.00

Loire
4
-
HK$12,995.00

Loire
6
-
HK$2,175.00

Loire
2
-
HK$2,450.00

Loire
2
-
HK$1,800.00

Loire
2
-
HK$2,450.00

Loire
5
-
HK$1,800.00

Loire
2
-
HK$2,100.00

Loire
1
-
HK$4,915.00

Loire
1
-
HK$5,370.00

Loire
2
-
HK$1,700.00

Loire
5
-
HK$3,040.00

Loire
2
-
HK$3,710.00

Loire
5
-
HK$4,010.00

Loire
1
-
HK$6,070.00

Loire
6
-
HK$3,710.00

Loire
1
97 (WA)
HK$5,780.00

Wine Advocate (97)

The south-facing 2.72-hectare monopole Coteau des Treilles in Rochefort was resuscitated at the end of the 1990s by Jo Pithon from Domaine Pithon, once famous for world-class noble sweet wines from the Coteaux du Layon. Abandoned after the war because of its 30% to 70% steep slopes, this south-facing hillside is based on "geological chaos," as Ivan Massonnat puts it. "The subsoils are made up of magmatic rocks, schists, pudding stone and ancient limestones. ... This plot is located in the heart of the Pont-Barré Natural Reserve, a heaven of biodiversity that has never known chemistry and is home to exceptional flora and fauna, observed as early as the 18th century by Angevin botanists." I remember well my first visit here 17 years ago when I was deeply impressed by the vineyard and Jo's initiative to bring this grand cru back on the map of the Loire's finest vineyards. I have always adored Jo's wines from this cru, but the Belargus 2018 Anjou Coteau des Treilles seems to top everything that I have known from here. Intensely golden-yellow in color, the wine opens with a pure, refined and elegant yet intense and flinty nose of perfectly ripe yet fine fruits that intermingle with the schistous terroir as well as pastry and lemon/orange-scented fruit aromas. Filigreed and intense on the refined and elegant palate, this is a full-bodied, dense, intense and tensioned yet highly finessed and elegant Chenin with elderflower and orange blossom flavors at this early stage and a delicate tannin structure. The wine is rich and intense but always stimulating, with great finesse and elegance as well as long and juicy, wonderfully concentrated fruit. Everything is in great harmony, and any serious wine lover should at least taste this beauty.

More Info

Loire
4
-
HK$4,010.00

Loire
5
-
HK$2,515.00

Loire
5
-
HK$3,710.00

Loire
3
-
HK$2,490.00

Loire
3
-
HK$2,515.00

Loire
2
-
HK$5,490.00

Loire
3
-
HK$4,855.00

Loire
1
-
HK$1,955.00

Loire
1
95-97 (VN)
HK$2,300.00

Vinous (95-97)

Just outside the village, Clos Guillot sits on a slope on clay over limestone. The 2019 Chinon is a serious barrel sample that melts in your mouth with its silken texture. No crushing, very little remontage and a year in used barrels all lend a very gentle touch. The tannins build gradually, coating the mouth with the finest of chalky textures. Excellent acidity keeps things fresh through the finish.

More Info

Loire
1
-
HK$1,585.00

Loire
3
94 (VN)
HK$2,515.00

Vinous (94)

The 2018 Chinon Clos de la Dioterie is richly fruited, reflecting the warmth of the vintage, and soft and mouth-filling despite not being heavy. There's baked fruit here, suggesting a combination of black currant, red cherry, cedar and spice. The tannins are structured and textured, showing this wine's intent, but it's all very well handled – those tannins are both resolved and incredibly chalky. This is a lengthy, serious wine with sinew. The vintage might be evident in the high alcohol and warm profile, but the class of the site is also indisputable.

More Info
The Loire Valley is a varied reaching following the Loire river from the Central Vineyards, with its continental climate, westwards through Torraine, Anjou-Samur and finally Nantes with a maritime climate. The Loire offers some excellent dry and sweeter whites from Sauvignon Blanc and Chenin Blanc. There is also excellent and good value sparkling wine, Cremant de Loire and charming reds from Cabernet Franc.