Gin
Welcome to the captivating world of expensive gin, where botanical alchemy, precise distillation, and exceptional craftsmanship converge to create remarkable elixirs of indulgence.

One of the most renowned names in the world of gin is Hendrick's. Hailing from Scotland, Hendrick's has captured the hearts of gin enthusiasts with its distinctive flavor profile and whimsical branding. Crafted using a unique blend of botanicals, including Bulgarian rose and cucumber, Hendrick's Gin offers a delightful and refreshing experience that has become synonymous with luxury and refinement.

From the shores of England, we encounter the illustrious producer, The Botanist. Nestled on the Isle of Islay, this artisanal distillery creates gin using an astounding 22 hand-foraged botanicals. The result is a complex and nuanced spirit that showcases the rich tapestry of flavors found in the wild landscapes of Islay.

Venturing across the Atlantic, we find ourselves in the United States, where the craft gin movement has flourished. One standout producer is Monkey 47, hailing from Germany's Black Forest but cherished worldwide for its exceptional quality. Infused with an impressive 47 botanicals, including cranberries and lingonberries, Monkey 47 Gin offers a harmonious balance of flavours that captivates the senses.

In Spain, the birthplace of the beloved Gin and Tonic, Gin Mare has made a name for itself as a premium gin producer. Inspired by the Mediterranean region, Gin Mare incorporates botanicals like olives, basil, thyme, and rosemary, resulting in a gin that beautifully encapsulates the essence of the Mediterranean coastline.

These renowned producers represent just a fraction of the exceptional gin brands available to the discerning connoisseur. Each distillery takes pride in their meticulous attention to detail, sourcing the finest botanicals, and employing traditional or innovative distillation techniques to craft gins that transcend the ordinary.
Gin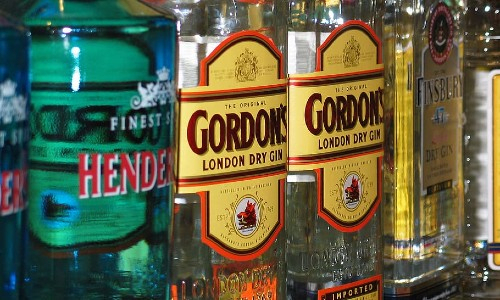 There are no products matching the selection.