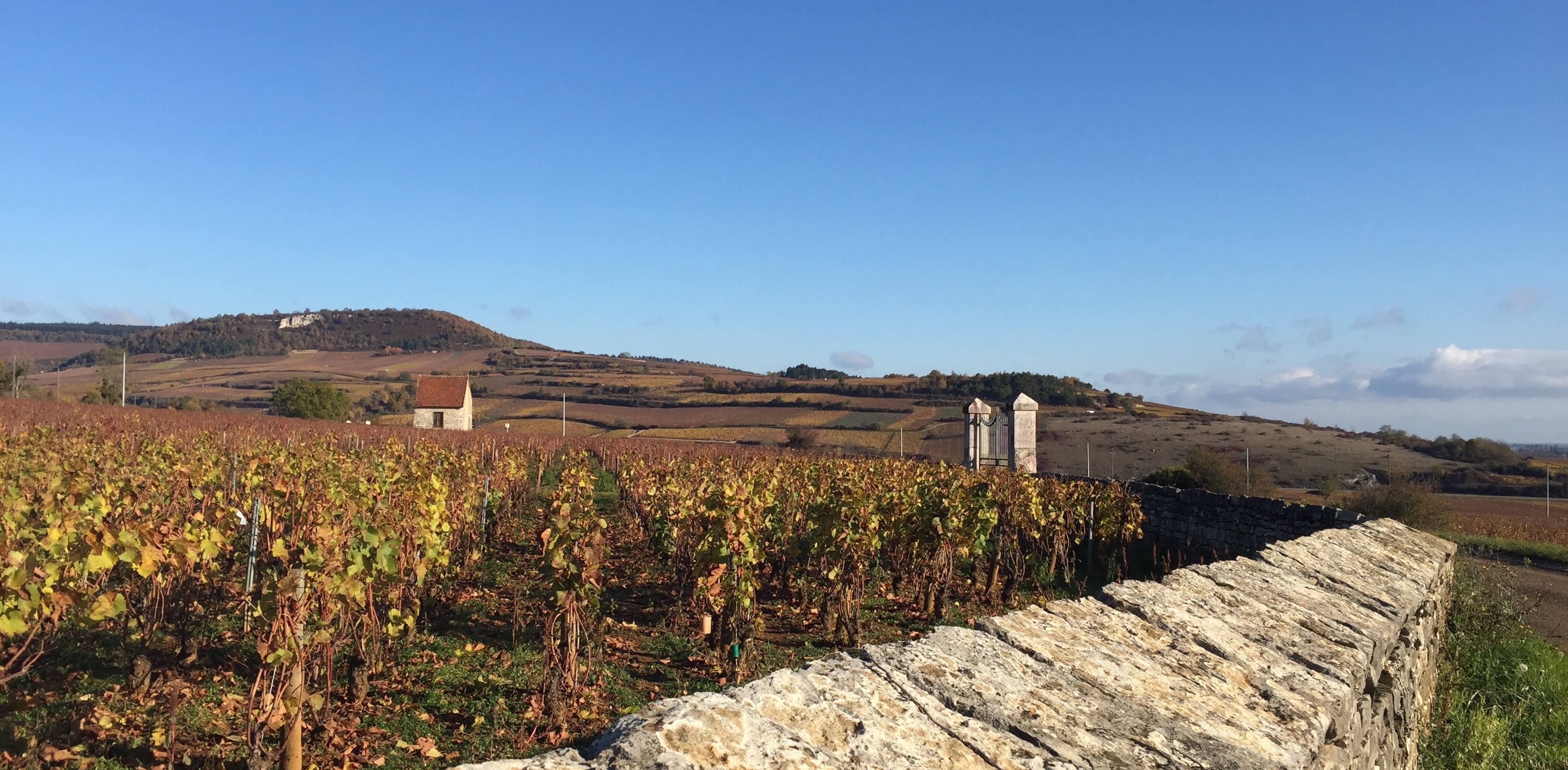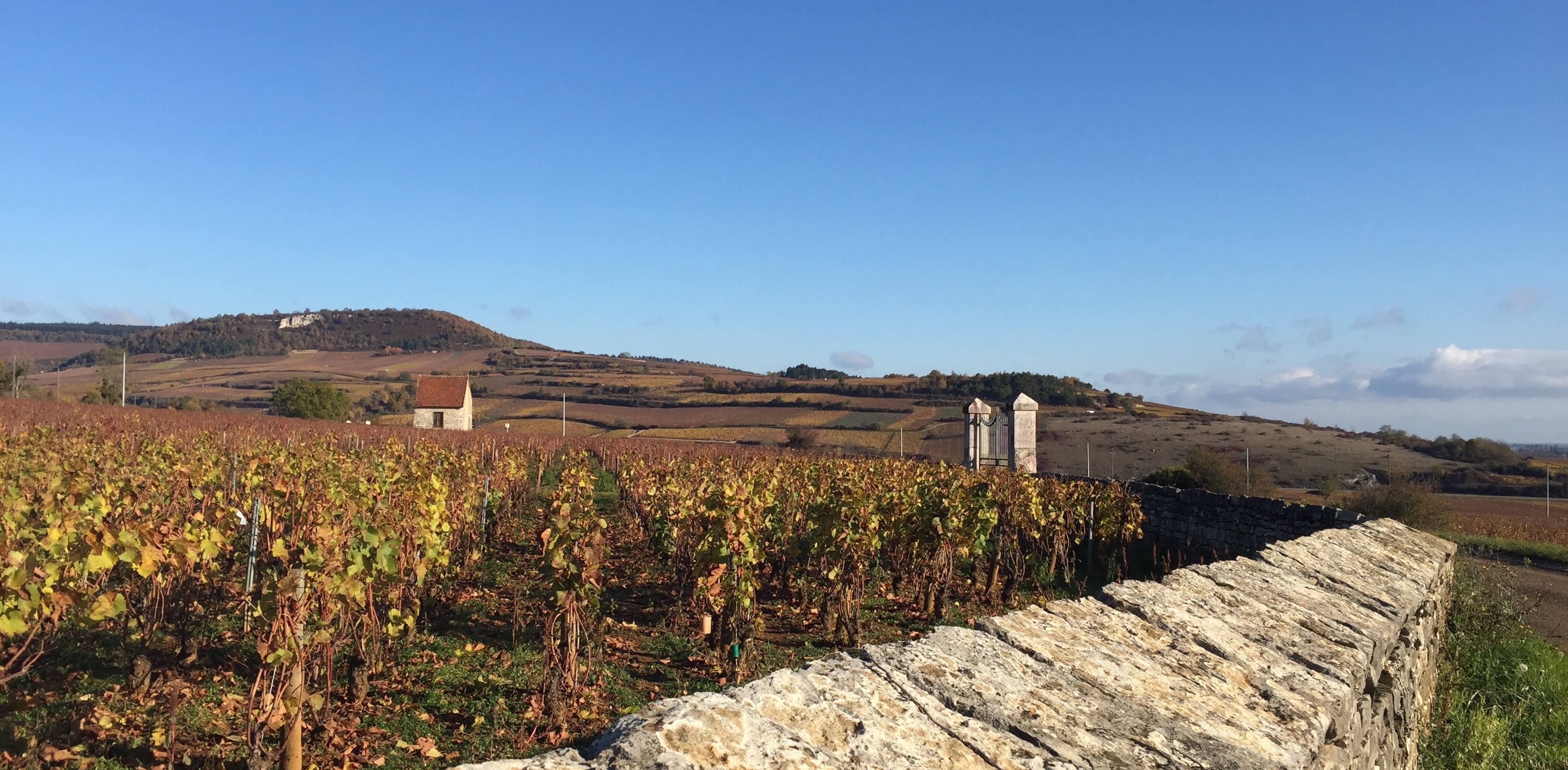 The Winter and Spring of 2019 saw unseasonably mild and dry conditions throughout Burgundy. This means that the vines, already thirsty from the dry end to 2018, struggled to replenish their water reserves. Warmer Spring temperatures also led to an early bud-burst, so when frost hit the region in early April it devastated some areas, particularly in Chassagne and Puligny Montrachet. From this early hiccup, however, the vintage proceeded under extremely clement, bright conditions.
The growing season was sunny and warm with very little rainfall, as has become the norm in recent vintages. The crucial judgement in 2019 was at what moment picking would strike the optimum balance between good ripeness and concentration, whilst retaining acidity and freshness. We are delighted that so many of our favourite Burgundian producers got this timing right and produced beautiful wines. But with vines under hydric stress throughout the growing season, plus the effect of frosts in April, yields are once again an issue in 2019.
Based on our in-depth conversations with our producers, there is no doubt that the unique conditions of 2019 have sculpted some incredible wines that have both extraordinary flavour concentration and finesse. These wines remain balanced by fresh acidity, and promise to be extremely appealing, age-worthy and harmonious. In terms of vintage comparisons, it is worth noting that the 2019 vintage received 20% more sunshine than average, which is less than 2018 (30% more than average), as well as cooler weather at harvest time. As Wine Advocate's William Kelley has commented in his preliminary thoughts, it is therefore a "less extreme vintage than 2018, and that really comes across in the extra finesse, freshness and precision that the wines possess".

Talking about 2019's whites, Kelley notes that these are "powerful and concentrated wines, exaggerated by dry north winds which concentrated both sugars but also crucially the acidities too. They are chiselled, muscular and dynamic with excellent acidities that are higher than 2018s and there is therefore a lot more substance to the wines." Kelley compared 2019's phenolic extract, concentration and creamy texture with the 2015 vintage, but notes that there is freshness and brightness to the acidity which in many respects is reminiscent of serious white vintages like 2017. Taken together, this makes for some extremely favourable wines.

Moving on the 2019 reds, which are arguably the star of the show, Kelley states that "it was clear from the very beginning that they were striking; pure, perfumed expressive fruit, supple velvety tannins and a lovely sense of energy and dynamism even though it is a vintage defined by sunshine." "Where the 2018s are monolithic, structured, broad-shouldered wines, 2019s are less saturated and more immediately expressive and much more charming, with more finesse and elegance." It is a vintage that combines the "grace, perfume and pleasurability of the 2017s with depth, seriousness and concentration of 2015s. This is a charming combination, similar to 1964; defined by sunshine, concentration and generosity of fruit but whilst leaving a lot of space for the nuances of terroir and producer that make Burgundy so fascinating".
It is clear from William Kelley's thoughts that, especially for the reds, this is the most exciting Burgundy vintage that has been released for some years. With Jancis Robinson MW so far the only major critic to publish a full report on Burgundy 2019, alongside Kelley's preliminary comments, the critical judgement is, at the moment, limited. Allen Meadows (Burghound), Neal Martin (Vinous), William Kelley (Wine Advocate) are all expected to publish their full written reports in December/January, and we are eagerly awaiting further praise for what already looks an extremely promising vintage.