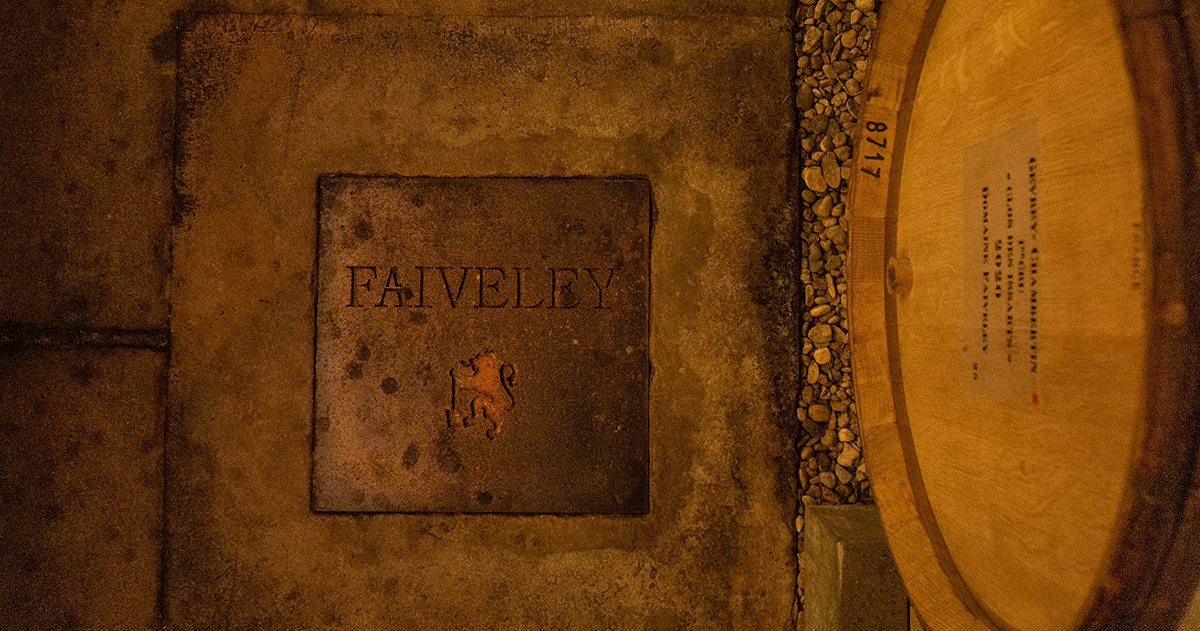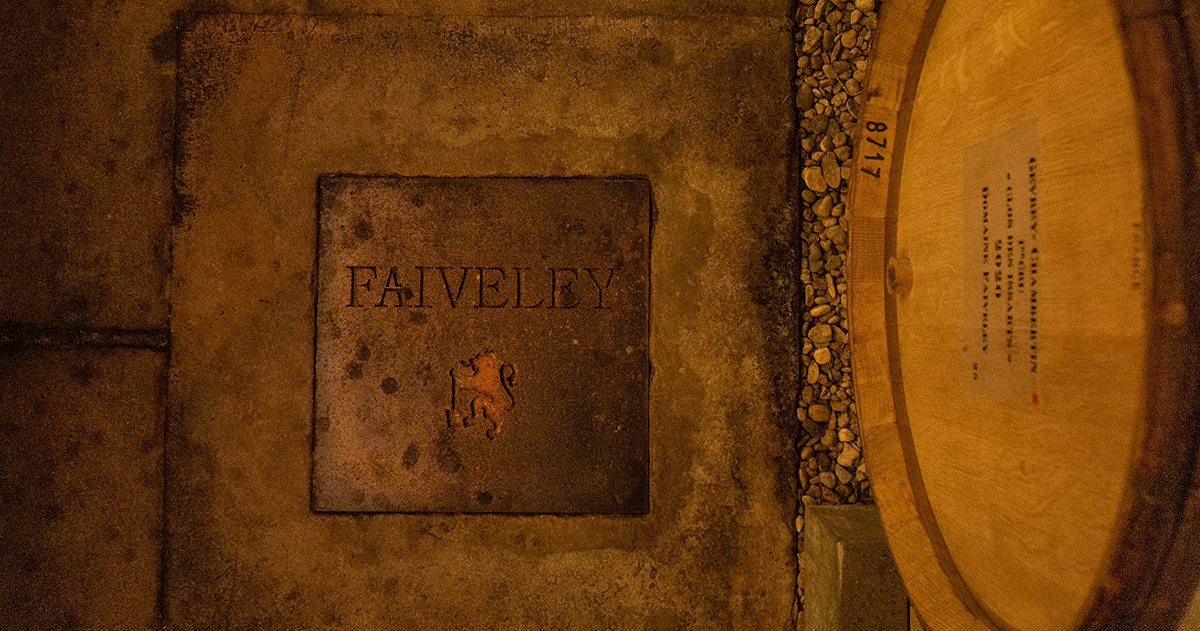 Since I first started my career in the wine industry a decade ago, I've taken great pleasure in travelling to popular winemaking regions to further my own personal and professional interests. I find that it really helps me to grasp the lay of the land, fully understand a producer's winemaking philosophy and processes whilst also gaining insights into upcoming releases and direct feedback on how the current vintage is shaping up for them.
Being based to the east of Lyon near the start of the French Alps, I have a couple of France's top wine regions within a few hours' drive of my newly adopted home, offering the opportunity for long weekend breaks tasting and learning more about France's winemaking history.
On a recent trip to Burgundy, I visited one of Cru's favourite producers, Domaine Faiveley, at their renovated historic winery in Nuits-Saint-Georges. Including an extraordinary tour through the family history, winemaking facilities and caves, my visit culminated in a horizontal tasting of the most recent releases from 2019.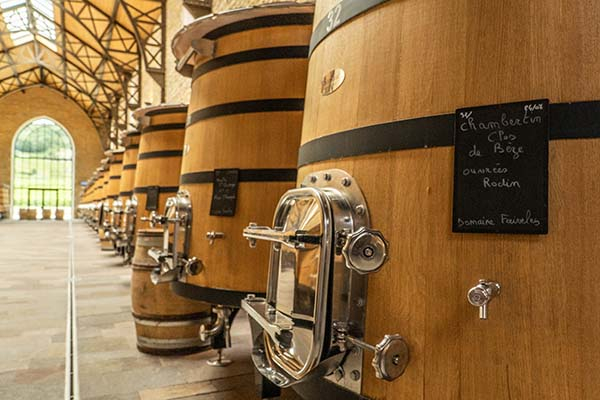 It's a family business - About Domaine Faiveley
Originally producing wines as a négociant, Domaine Faiveley has remained a family operation since 1825 and, through savvy acquisitions, today owns around 80% of their vineyards found from the Côte de Nuits in the north of Burgundy, through the Côte de Beaune and down to the Côte Chalonnaise in the south.
Since 2005, when François Faiveley stood down from running the Domaine, handing it down to his son Erwan and daughter Eve (who joined in 2014), they have invested in updating their facilities which precipitated a new direction with the style of their wines. Erwan believed that Domaine Faiveley should create wines that aim to reflect each unique terroir whilst retaining a sense of expressiveness and accessibility in their youth without sacrificing the potential to develop further with cellar ageing.
The philosophy at Domaine Faiveley is driven by the ultimate goal that any of their wines can be opened and enjoyed at any moment, showcasing the best of their unique terroirs without necessarily requiring considerable time in the cellar, like some traditional styles.
From transition to renovation
Erwan's vision extended beyond modernising the house style and was passionate about keeping a strong connection with their family history. So, it was also decided that they would remain at their historic location in Nuits-Saint-George and renovate it instead, keeping as much of the original structure as possible.
As you will see in the grand fermentation room, with spectacular views onto some of their vineyards, it was designed to pay homage to a part of their family heritage in the railway industry. The original walls remained, but new steel arches were added to reflect the traditional style of French train stations from the 19th century. As you enter, the cathedral-like window illuminates the room in the same natural light shared by the vines, framed in such a way that the two environments feel like one space. A reminder to the team, run by chief winemaker Jérôme Flous, of the importance of reflecting the terroir that sits just meters away.

Whilst the majority of the renovation work took place above ground, the caves below were not left unloved. Originally, they were built in the same style as those in Champagne, remaining on the same level throughout rather than in multi-levels as traditionally done in Burgundy.
It goes without saying that with the extensive work happening above, great care was taken to protect the unique microenvironment of the cave. Our charming and knowledgeable host, Mathilde, went on to tell us that if one wrong brick was removed from the arches some two hundred years of history, and of course a lot of great wine, would have come crashing down. What a great shame that could have been.
New style shining through in every glass
After our extremely informative and entertaining tour, we proceeded to the new tasting room which now overlooks the same vineyards as the fermentation room below. With the 2019s recently bottled, it was decided we'd complete a horizontal tasting from this vintage, showcasing wines from their extensive portfolio across the whole of Burgundy. For me, horizontal tastings from multiple appellations in a specific region are great in order to really understand the unique style characteristics of one terroir against another. Afterwards, I always come away feeling that I have a better grasp of what to expect from each.

We started with the reds, which may surprise some, as the whites are so expressive and aromatic that if done before the Pinot Noirs would see a lot of the nuance and delicate flavours of the latter lost.
I can enthusiastically speak to the overall quality of the wines made by Jérôme Flous' team and the new house style envisaged by Erwan Faiveley. Each wine expresses a consistent Freshness with a linear, fruit-forward style without over extracting and keeping an outstanding balance between tannin, acidity and alcohol. The reds are vibrant with flavour, singing from the glass without overwhelming the palate thus allowing the distinctive character from each appellation to shine through.
The whites, as promised, were much more aromatic than I was expecting and completely vindicated the controversial order of tasting! Displaying typical Chardonnay perfumes - the pineapple from Puligny-Montrachet was so distinctive - they were often complemented with crisp acidity and minerality. It goes without saying that the 1er Cru's and Grand Cru were exceptional but what really took me by surprise, however, was the quality of the Villages cuvées. The Ladoix "Les Marnes Blanches" in particular really stood out for me. From the nose, I was expecting one thing (clean, linear aromas) but on the palate, I was given something different (freshness with an instant burst of acidity that mellowed to a rich smooth finish). For me, this was exciting to drink and every time I revisited the glass I remained pleasantly surprised. A feeling which was further heightened by the discovery of the price point of the Villages - outstanding quality for the price and I wouldn't hesitate to recommend.
So, while I hope those of you who already bought in Burgundy 2018/2019 En Primeur are waiting patiently in anticipation for your cases to arrive, I would highly recommend those who haven't yet made their purchases from the current 2020 En Primeur campaign to act swiftly as allocations are going to be tight as always.