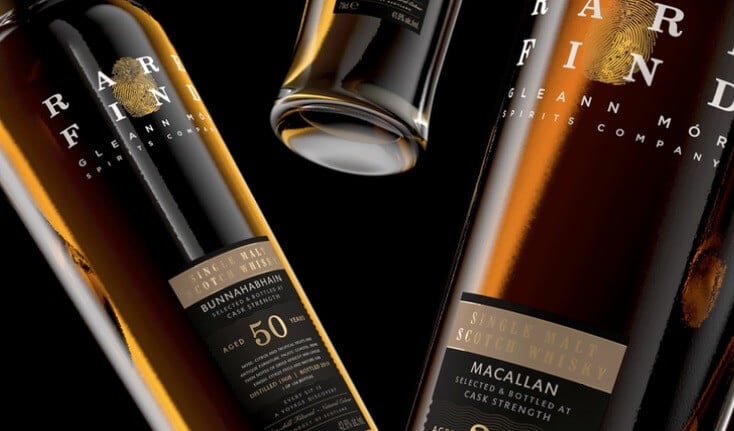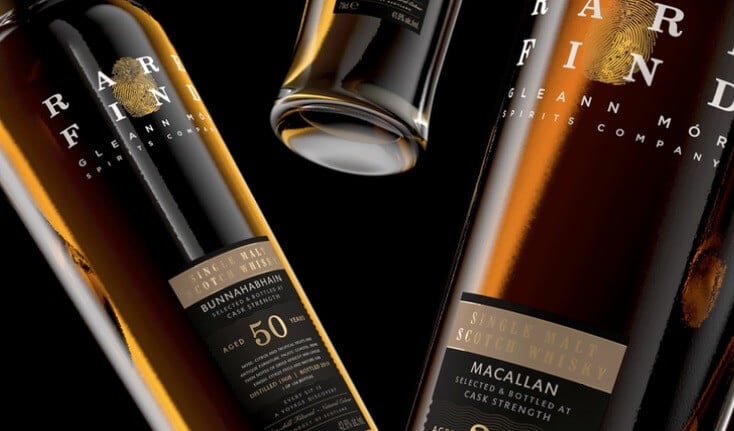 Cru customers will know that we have made a huge leap into the world of fine whisky recently, releasing our Guide to Fine Whisky Collecting, and receiving huge demand for the ultra-rare bottlings of our recent whiksy offers. We have been fortunate enough to find a number of rare single cask malts from independent labels The Bottlers, Signatory and Gleann Mòr, the latter of whom may be new to many whisky connoisseurs, but they are a bottler whom collectors will be wise to take note of.
We had the chance to ask a few questions of founder Derek Mair and discovered a passionate proponent of the best aspects of the whisky industry at the helm of one of the most exciting projects in whisky today. A passionate whisky drinker, Derek's background lies in the unlikey world of I.T., and as we have seen with many a winemaker starting out in other industries, he decided to follow his passion and launched the Gleann Mòr Spirits Co. in 2013.
Thus far Cru customers will be acquainted with Gleann Mòr's Rare Find range of Single Cask vintage malts, but their portfolio also includes a wide array encompassing craft gin, artisanal blended whisky, single origin Caribbean rum and liquers that give them an unrivalled scope and flexibility for a company of their scale. Whisky writer Charles McLean praised the Rare Find range as "truly exceptional" and from what we've seen of their ultra-limited, single cask bottlings, they are exactly that.
_
"Whisky writer Charles McLean praised the Rare Find range as 'truly exceptional' and from what we've seen of their ultra-limited, single cask bottlings, they are exactly that."
_
Cru are very fortunate to have discovered Gleann Mòr's portfolio as they represent some of the most interesting whiskies on the market and we urge you to take note. Not many bottlers can put forward the kind of names we have seen from Gleann Mor; since we've started working with their Rare Find whiskies we've been able to offer vintage single casks of 22 year old Bowmore and 27 year old Macallan with many more similarly illustrious names in the works.
One of our favourite things about Gleann Mòr is that they don't simply follow the path of least resistence en route to selling their whiskies. When we had the chance to offer their beautifully mature Macallan we were struck by the rarity not just of an independent bottling of Macallan (rare as hen's teeth these days) but by the uniqueness of finding a mature bottling from this distillery that hasn't been finished wihtin an inch of its life in Sherry casks. Historically whisky needed to be dark in colour to be considered good, hence why so many distilleries employ an avalanche of artificial caramel colouring to bump up perceived value. Naturally this would come from a Sherry cask, but in truth, not every whisky benefits from the rich, heady dried fruit aromas and flavour profile Sherry oak imparts.
Derek and his team had a rare cask of 27 year old Macallan and we must give them full marks for looking at it, tasting it from bourbon cask and acknowledging that it was perfect and ready to bottle. They could have reasonably been expected to look at the age and pale golden colour and thought, "three years in a Sherry barrel to get to 30 years old and the colour of dilute Coca Cola and we can double the price". Whisky is an expensive product to make and producers can be forgiven for takeing the opportunity to make a bit of extra margin where they can, but they should be celebrated big time when they remain steadfast in sticking by genuine quality.
Already this new player on the spirit scene is one of the most exciting sources of great whisky operating these days, but in Derek's words, they "always have one eye on the future" and they have many exciting projects in hand including their remarkable Leith Gin brand arriving this year, Derek has also been dropping hints that they have an "exciting upcoming project for an Edinburgh Whisky brand which we will be releasing details on very soon".
Naturally Cru customers will be kept abreast of these developments as they unfold and there will be plenty of opportunities to learn more about Gleann Mòr and their fabulous spirits.