France - All Sweet Wines
France is renowned for producing some of the world's best sweet wines, and several regions are particularly famous for their dessert wines. Each region has its own unique terroir and winemaking techniques, resulting in a diverse range of styles and flavors.

Sauternes and Barsac, located in the Bordeaux wine region, produce some of the world's most sought-after sweet wines. These wines are made from Semillon, Sauvignon Blanc, and Muscadelle grapes, which are affected by the "noble rot" Botrytis cinerea, which concentrates the sugars and flavors in the grapes. Notable winemakers in this region include Château d'Yquem, Château Suduiraut, and Château Climens.

Alsace, located in northeastern France, produces some of the most elegant and aromatic sweet wines in the country. The region is famous for its late-harvest wines, made from Gewürztraminer, Pinot Gris, and Riesling grapes. Notable winemakers in this region include Domaine Zind-Humbrecht, Domaine Weinbach, and Domaine Marcel Deiss.

The Loire Valley, located in central France, is known for producing a wide variety of wines, including some excellent sweet wines. The region's most famous sweet wine is the Coteaux du Layon, which is made from Chenin Blanc grapes and has a rich, honeyed flavor. Notable winemakersin this region include Domaine Huet, Domaine des Baumard, and Château de Fesles.

Jura, a small region in eastern France, produces some unique and distinctive sweet wines. The most famous sweet wine from the region is Vin Jaune, which is made from the Savagnin grape and has a nutty, oxidative flavor. Notable winemakers in this region include Domaine Tissot, Domaine Pignier, and Domaine Macle.

Overall, each of these regions is known for producing exceptional sweet wines, showcasing the diversity of French winemaking and the unique characteristics of each terroir.
France - All Sweet Wines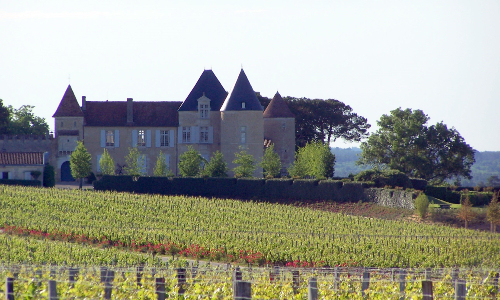 Product Name
Region
Qty
Score
Price

Loire
1
94 (VN)
HK$2,890.00

Vinous (94)

Hailing from a warm vintage that was one of the best in what would otherwise have been a fairly ordinary decade, the 1985 Moulin Touchais Coteaux du Layon is starting to take on a deep golden appearance, commencing to amber. It offers a gorgeous, suave texture and a very complex nose that's a touch oxidative but that adds a layer of additional intrigue: it's all nuts, raisins, walnuts, olives, warm pastry, cinnamon, cooked orange peel. It's round and sweet (95g/L) but not unctuous with richness on the mid-palate while retaining enough acidity to refresh the mouth on the long finish. A wine that is very comfortable in its own skin, providing a very relaxing experience.

More Info

Loire
1
90 (VN)
HK$2,275.00

Vinous (90)

Nineteen nighty six wasn't a legendary vintage unlike the season that would follow. The 1996 Moulin Touchais Coteaux du Layon, a product of a fairly warm season, it is not overtly warm in its fruit profile with some lightly botrytised spice character, plus a rose-like scent, apricots and almonds. With just 76g/L of residual sugar it's not the sweetest interpretation, but its joy is its super smooth, refined texture. Medium length.

More Info

Loire
1
95 (VN)
HK$2,350.00

Vinous (95)

Starting to take on a deep golden hue, the 1997 Moulin Touchais Coteaux du Layon is a sensuous sweet wine (92g/L of residual sugar) that offers ripe and concentrated flavors of apricot jam, cooked oranges botrytis-derived spices (60% of the fruit was affected by botrytis, a high proportion for this wine). It is intense, rich and honeyed, coating the palate with its sucrosity. There's just enough acidity here to keep things going but it does not have the vivacious refreshment of cooler years, providing a weightier, fully charged expression. The finish is lengthy and fragrant.

More Info