Beringer Vineyards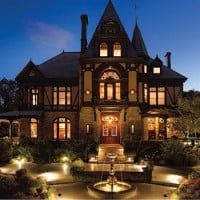 About Beringer Vineyards
California's longest continuously operated winery, Beringer Vineyards is as iconic a New World producer as any. It was in fact in 1876 that Jacob and Frederick Beringer harvested their very first vintage in what would become the St Helena AVA, with the impressive Victorian mansion pictured above completed just seven years later. Whilst the vast majority of top Napa estates had to close their doors during the period of prohibition in the US, Beringer was able to sail on thanks to the license obtained to produce sacramental wine for churches across the nation.
Ownership of this legendary property has changed hands a number of times since the 1970s in particular, but appears to have finally settled in the capable hands of Treasury Wine Estates, owners of Stag's Lead and Penfolds. In a very pleasing twist of fate, Mark Beringer was appointed head winemaker as the great-great grandson of Jacob!
There are no products matching the selection.