Bond
About Bond
BOND represents the vision of Napa Valley legend Bill Harlan – a name the sight of which will light up the faces of all Californian connoisseurs. Harlan Estate is widely considered to be the "Napa First Growth" - indeed, this is partly self-styled as Bill Harlan coined the phrase when founding the property – yet it is an epithet that is thoroughly deserved. This project, named after Harlan's maternal surname, is an extension of the immense talent on display at the larger, more well-known Harlan, with its own unique BOND identity.
Since its creation in 1997, these wines have come to compete with Harlan Estate itself, as well as rival cult labels such as Screaming Eagle and Scarecrow at the very pinnacle of what Napa does best – ferociously sought after, micro-production wine of awe-inspiring power and fruit.
Viniculture
Having well and truly established himself as one of the leading vignerons of the New World with the eponymous Harlan Estate in Oakville, Bill Harlan started assembling a team of top wine-growers and wine-makers to embark on a new venture. If it is reasonable to assert that Harlan Estate is an attempt to emulate the great properties of Bordeaux (in certain aspects) through the production of a single "estate" wine, BOND is the formidable vinous visionary's quest to take his endeavours on a decidedly Burgundian path.
BOND remains definitively Bordeaux in its varietal composition, but the cuvées crafted at this glorious property are from the finest vineyard plots Harlan could select – in essence, these are Napa Valley "Grands Crus". The search for suitable parcels took many years, and whilst BOND debuted in 1999with releases from the Melbury and Vecina estates, the Quella vineyard cuvée - situated on a dramatically steep slope at an elevation of 600 feet - did not produce its first wine until 2006.
BOND is an unrelentingly terroir-driven project. To date, the demanding Bill Harlan has deemed a mere five parcels worthy of selection, out of the more than 80 vineyards they have worked with over 25 years. Whilst Harlan does not work with anything other than exceptional vineyards, these five most vividly demonstrate the range of Napa Valley's finest terroirs. The five minuscule hillside plots, ranging from seven to eleven hectares, are therefore all remarkably different. In a rather satisfying play on words (and cosmic coincidence), Bill Harlan states that the "BOND" between the cuvées is the driven desire to express as purely and honestly the vineyards' terroir.
Similarly to Harlan Estate, BOND was sold initially through an old fashioned mailing list. What every merchant and collector would do to have had the foresight to sign up to that when they had the opportunity! The difference with BOND is that the original list was even more exclusive due to the vastly smaller level of production.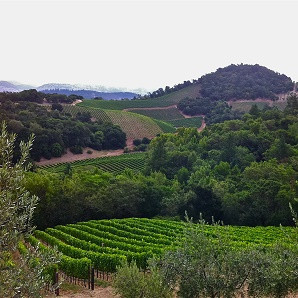 Product Name
Region
Qty
Score
Price

California
1
-
HK$24,030.00

California
1
-
HK$29,500.00

Each case contains one bottle of each:

1 x 75cl Bond Estate Melbury 2016 | 96-99 points | Lisa Perrotti-Brown (Wine Advocate)
1 x 75cl Bond Estate St. Eden 2016 | 96-98 points | Lisa Perrotti-Brown (Wine Advocate)
1 x 75cl Bond Estate Pluribus 2016 | 97-100 points | Lisa Perrotti-Brown (Wine Advocate)
1 x 75cl Bond Estate Quella 2016 | 95-97 points | Lisa Perrotti-Brown (Wine Advocate)
1 x 75cl Bond Estate Vecina 2016 | 97-99 points | Lisa Perrotti-Brown (Wine Advocate)

More Info

California
1
-
HK$30,645.00

The assortment case contains:

1x75cl Bond Vecina 2019 – 100 JD
1x75cl Bond Pluribus 2019 – 100 JD
1x75cl Bond Quella 2019 – 98 JD
1x75cl Bond St. Eden 2019 – 98 JD
1x75cl Bond Melbury 2019 – 97 JD

More Info

California
1
93 (WS)
HK$12,500.00

Wine Spectator (93)

Tight, firm and focused, with a trim, concentrated, structured mix of blackberry, wild berry, currant, mineral, cedar and sage. Full-bodied, then clamps down on the finish, where this shows its cedary cigar box edge. To be released spring 2011. Best from 2012 through 2022. 1,200 cases made. -JL

More Info

California
1
93 (VN)
HK$14,865.00

Vinous (93)

The 2015 Matriarch is an absolutely gorgeous second wine from BOND that benefits from the diversity of fruit sources that go into the blend. That is quite obvious when comparing Matriarch to The Maiden, the second wine of Harlan Estate, which draws from a more narrow set of parcels. Ripe red and purplish berry fruit, blood orange, mint and floral notes all grace this exquisitely silky, captivating wine from BOND. The 2015 Matriarch is just gorgeous.

More Info

California
1
97 (VN)
HK$27,800.00

Vinous (97)

Power, depth and tannic clout - all signatures of this great Napa Valley vintage - come through in the 2013 Melbury. Bright acids and beams of tannin give the flavors striking vibrancy. Black cherry, plum, mocha, pine, sage and crushed rocks are some of the notes that flesh out in the glass, but above all else, the 2013 is a wine of structure and myriad shades of dimension. It is also, in my view, the most complete Melbury.

More Info

California
1
97-100 (VN (AG))
HK$17,250.00

Vinous - Antonio Galloni (97-100)

The 2018 Melbury is fabulous. Bright, punchy and full of character, the Melbury is so alluring in this tasting. Sweet floral notes, crushed red berry fruit, mint, spice and blood orange explode from the glass. Medium in body, silky and arresting in its beauty, the 2018 is spectacularly beautiful. In 2018, Melbury stands out for its understatement and total class. What a wine!

More Info

California
1
98 (VN (AG))
HK$33,280.00

Vinous - Antonio Galloni (98)

Graphite, smoke, savory herbs, tobacco and licorice all meld together in a huge, powerful, structured wine. Layers of fruit cover every inch of the palate in a dark, brooding wine endowed with serious intensity. Today, the 2010 is absolutely striking in its beauty. Always a big, tannic wine, the 2010 Pluribus is one of the most elegant and refined Cabernet Sauvignons I have ever tasted from this site. The intensely savory, mineral notes typical of the wine are there, but the 2010 also has a level of purity in its fruit that is striking. This is a stunning wine from BOND.

More Info

California
1
97+ (WA)
HK$7,665.00

Wine Advocate (97+)

Very deep purple-black colored, the 2014 Pluribus offers up notions of crushed black plums, black currant cordial and pencil shavings over a meaty core of chargrill and beef drippings plus hints of Chinese five spice and underbrush. Full-bodied and firmly framed with chewy tannins and a lively backbone, it features plenty of earthy and savory layers, finishing long and minerally.

More Info

California
1
100 (WA)
HK$37,235.00

Wine Advocate (100)

Bottled in early 2018, the 2015 Pluribus is deep purple-black colored with minted cassis, pencil shavings and tobacco over a core of black plums, black berry preserves and mulberries plus hints of Chinese five spice and dried lavender. Big, rich, bold and decadent, it has a firm line of super ripe, grainy tannins and fantastic freshness lifting the generous flavors to a long finish.

More Info

California
3
99 (VN)
HK$9,345.00

Vinous (99)

The 2018 Pluribus captures all of the savory, mineral intensity of this site on Spring Mountain. Searing tannins, once such a challenge here, are much more finessed than in the past. Crushed rocks, mint, blood orange, gravel, exotic spice and rose petal lend tremendous complexity as the Pluribus shows off its considerable allure. This taut, mountain Cabernet Sauvignon has so much to offer. Today, it is wonderfully complete and thrilling. Even so, the best is yet to come.

More Info

California
1
99 (VN)
HK$17,070.00

Vinous (99)

The 2018 Pluribus captures all of the savory, mineral intensity of this site on Spring Mountain. Searing tannins, once such a challenge here, are much more finessed than in the past. Crushed rocks, mint, blood orange, gravel, exotic spice and rose petal lend tremendous complexity as the Pluribus shows off its considerable allure. This taut, mountain Cabernet Sauvignon has so much to offer. Today, it is wonderfully complete and thrilling. Even so, the best is yet to come.

More Info

California
1
98 (WA)
HK$25,245.00

Wine Advocate (98)

The 2012 Quella (from a steep 9-acre vineyard in the eastern Vaca hillsides) has an opaque purple color, a gorgeous nose of white flowers, sweet blackberry and cassis fruit, and a touch of vanilla and graphite. Full-bodied, like its siblings, with great fruit extract, terrific purity and richness, and high but velvety tannins, this wine should also benefit from another 3-5 years of cellaring and keep for 30+ years.

More Info

California
1
97 (VN)
HK$28,150.00

Vinous (97)

The Quella is somber and brooding in 2015. Dark cherry, plum smoke, tobacco, leather, spice and scorched earth give the 2015 distinctive baritone inflections. There is quite a bit of density and textural resonance, but at the same time, the Quella is not particularly expressive. Perhaps bottling has affected the Quella more than it has the other wines in the range, as it was quite showy from barrel. I have seen Quella go through a period of reticence after bottling, so I won't be at all surprised if all it needs is time.

More Info

California
1
94 (VN)
HK$13,185.00

Vinous (94)

The 2017 Quella is a dark powerhouse. Blackberry jam, grilled herbs, sage, menthol, licorice and chocolate infuse the 2017 with tremendous aromatic complexity to play off its natural richness. Savory and brooding, the Quella is a distinctly brooding Cabernet.

More Info

California
2
98 (WA)
HK$22,700.00

Wine Advocate (98)

From an 11-acre vineyard just north of the Oakville corridor, the 2012 St. Eden shows gorgeous, cedary Christmas fruitcake notes, black cherry and blackcurrant fruit, spice box, earth, and almost first growth Pauillac-like cassis and lead pencil shavings. Deep, full-bodied, and fabulously concentrated, this stunner flirts with perfection. Slightly more evolved than the Quella or Melbury, this wine may be the most drinkable out of the gate of all the Bond offerings in 2012. It should continue to evolve for at least 30+ years.

More Info

California
1
99 (WA)
HK$28,765.00

Wine Advocate (99)

The 2013 St. Eden is absolutely mind-blowing, with notes of blackcurrant liqueur and licorice as well as hints of Asian soy and lead pencil. Wonderful fruit that hits the palate with a cascade of glycerin, silky but noticeable tannins, and a big, earthy, rich, full-throttle, majestic finish of close to a minute add to this wine's compelling personality. It should drink well for at least 30-40 years.

More Info

California
1
97-100 (JD)
HK$15,820.00

Jeb Dunnuck (97-100)

The 2018 St. Eden is pure magic and ranks with the crème de la crème in the vintage. Loaded with pure cassis and blueberry fruits as well as notes of chocolate, spice, and earth, this big, rich, full-bodied beauty has building tannins and a great, great finish. Flawlessly balanced, let's hope it shows this well from bottle!

More Info

California
1
98+ (WA)
HK$28,765.00

Wine Advocate (98+)

BOND's 2009 Proprietary Blend Vecina, from Vine Hill Ranch, is fascinating to taste after the St. Eden. While the St. Eden is round and sensual, the Vecina is all about linear power and structure. Endowed with tremendous length and persistence, the Vecina presents endless layers of dark fruit and expressive aromatics supported by considerable tension and energy. Anticipated maturity: 2019-2034.

More Info

California
1
100 (VN)
HK$12,695.00

Vinous (100)

This look back at Vecina continues with the 2013. Ample and creamy yet also tannic, the 2013 is outrageously beautiful today. Raspberry jam, tobacco, smoke, dried flowers and herbs build into a crescendo of aromas, flavors and textures. Although the 2013 won't be ready to drink any time soon, it is simply thrilling on this afternoon. There is not much more I can say than that.

More Info

California
2
98+ (WA)
HK$21,050.00

Wine Advocate (98+)

Bottled in early 2018, the 2015 Vecina is deep garnet-purple in color, with baked blackberries, black cherries and blackcurrant cordial aromas that leap from the glass with nuances of roses, pencil lead, menthol and mocha. The palate is full-bodied, very fine and incredibly seductive with a solid frame supporting the generous layers, finishing long and exotic.

More Info

California
1
100 (WA)
HK$15,820.00

Wine Advocate (100)

Vecina vineyard is located in the western foothills of Oakville, just to the south-east of the winery (up on Oakville Grade). Deep garnet-purple colored, the 2016 Vecina slips sensuously out of the glass with gorgeous black cherries, kirsch, wild blueberries and blackcurrant pastilles notes plus suggestions of bouquet garni, pencil lead, tilled earth and underbrush. Full-bodied, taut and packed with ripe, expressive, exquisitely accented black and blue fruits, it has loads of earthy sparks and a compelling fine-grained nature to the firm texture, finishing long and layered. This bright, energetic, incredibly nuanced beauty is built like a brick house and, while approachable in youth, is easily a 50-year wine. I therefore urge readers to wait at least 5-7 years before opening to allow for the myriad of subtle nuances to emerge and offer that "WOW" experience that will reward patience.

More Info

California
1
97 (VN)
HK$13,185.00

Vinous (97)

The 2017 Vecina is outrageously beautiful. Inky and deep, it possesses stunning richness, power and structure. Its pedigree and sheer beauty are immediately evident. Over the last year, the 2017 has gained quite a bit of depth and overall resonance I did not see in the barrel samples. As a reminder, Vecina is sourced from Vine Hill Ranch, specifically Block 6 Upper, one of the best locations on the ranch.

More Info

California
1
99 (VN)
HK$16,110.00

Vinous (99)

A regal, soaring wine, the 2018 Vecina is immediately captivating. Red fruit, iron, dried rose petal and exotic spice all soar out of the glass. Over the last two months the Vecina has acquired stunning aromatic presence to play off its deep, layered fruit. The 2018 is an absolute gem in the making. As a reminder, Vecina is sourced from Vine Hill Ranch, at the southern end of Oakville, where the Cabernets are distinguished by a beguiling combination of power and savory/earthy intensity.

More Info