Bruno Giacosa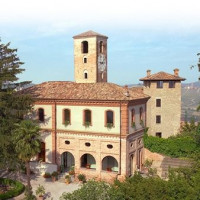 About Bruno Giacosa
Bruno Giacosa is an internationally respected winemaker with some of the most impressive Barolo and Barbaresco single-vineyard wines. He is the 3rd generation of this family business from their cellars in Nieve in the Langhe. He also sources grapes from local growers that the family has long-established relations. The wines have a fantastic bouquet and a full bodied palate but also real elegance for the region.
Often credited as one of the producers to put Barbaresco on the map, Bruno Giacosa joined the family's winemaking business at the age of 15, buying what he felt were the best grapes from his network of growers. He acquired the Falleto vineyard in Barolo (relatively) recently in 1982, and selected plots in Barbaresco in 1996. In 1964, Giacosa began single-vineyard bottlings of Barolo and Barbaresco with the cru names indicated on the labels with the very first being from the San Stefano vineyard – reportedly Giacosa's single favourite wine of his entire career!
According to Kerin O'Keefe, Giacosa was gifted with an exceptional palate that enabled him to identify the best vineyards throughout Langhe. His exacting standards and relentless quest to produce the best was quickly affirmed by glowing reviews, with Decanter's Richard Baudains even naming Bruno Giacosa as one of Italy's First Growths.
"If there were an Oscar for careers in wine, Bruno Giacosa would be first in line for the Piedmontese nomination… When it comes to selection, Giacosa is a perfectionist. If he has the slightest reservations about a vintage, he will not bottle a cru. If he does bottle it, you can guarantee it is great."
Richard Baudains (Decanter)