Peter Michael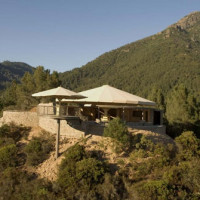 About Peter Michael
Sir Peter Michael is an Englishman in California - in Knights Valley, Sonoma County to be precise. Formerly an engineer from the UK, Sir Peter founded his eponymous winery, Peter Michael Winery in 1983, from where it has grown a reputation as one of California's finest estates.
"There's nothing that this winery does that is not admirable. Consider that they work with Chardonnay, Pinot Noir, Sauvignon Blanc and Semillon as well as Cabernet Sauvignon and Cabernet Franc, they produce world-class wines from all of these varietals, and they do it from Knight's Valley and the Sonoma Coast." – Robert Parker, Wine Advocate
As with so many of the top wines made in California, these cuvées are made in limited quantities so fans of the USA's finest wines will need to act quickly in order to secure.
- Cabernet Sauvignon Au Paradis 2018: 2,171 cases
- Les Pavots Proprietary Red 2018: 3,255 cases
- L'Esprit des Pavots 2018: 1,707 cases
- Sauvignon L'Apres Midi 2018: 2,939 cases
Year
Wine
Region
Format
Qty
Score
Price
Wishlist

Peter Michael Ma Belle Fille Chardonnay 2013 (1x75cl)

HK$1,295.00

2013
California
1x75cl
1
94 (WA)

Read Review/Description

HK$1,295.00

Peter Michael Moulin Rouge Pinot Noir 2009 (12x75cl)

HK$13,125.00

2009
California
12x75cl
1
92 (VN)

Read Review/Description

HK$13,125.00

Peter Michael Moulin Rouge Pinot Noir 2009 (1x300cl)

HK$5,160.00

2009
California
1x300cl
1
92 (VN)

Read Review/Description

HK$5,160.00

Peter Michael Sonoma Coast Pinot Noir Danseuse 2012 (6x75cl)

HK$30,000.00

2012
California
6x75cl
1
93 (VN)

Read Review/Description

HK$30,000.00

Peter Michael Sonoma Coast Pinot Noir Danseuse 2013 (6x75cl)

HK$10,800.00

2013
California
6x75cl
1
-
HK$10,800.00