Taittinger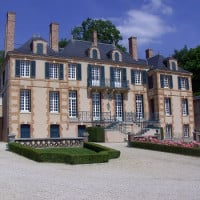 About Champagne Taittinger
Taittinger is one of the few champagne houses still owned by the family on the label. Its origins date back to 1734 but the name is from a young cavalry officer, and eventual owner, who fell in love with the vineyards whilst serving there in WWI. The house style is high in chardonnay, light and elegant.
About Comtes de Champagne
Inspired by the legendary Thibaud IV, King of Navarre and Comte de Champagne, it is believed that this adventurous romantic brought both the Damascus Rose and the ancestor of the Chardonnay grape back to France from Crusade. The vinous world owes this man a great deal, without whom the stunning Blanc de Blancs style would not even exist!
Making its debut as the Maison's prestige cuvée in 1952, each bottle is emblazoned with the personal seal of Thibaud IV.
Sourced exclusively from Grand Cru sites in the Côte des Blancs, 5 villages just South of Epernay constitute the areas from which the grapes for Comtes de Champagne are grown and harvested in only the very finest years. Each and every plot under Taittinger's care is cultivated and worked by hand with the utmost care following environmentally friendly principles.
Vinified plot by plot to ensure each individual terroir imparts its uniquely sublime characteristics into the final wine, the highly skilled cellar team blend the final Champagne from the embarrassment of riches at their disposal. A mere 5% of the wine is aged for 5 months in new oak to impart a gentle and subtle toasty note to the final wine, before the liquid treasure is left to slumber for at least a decade in the chalk quarries beneath Saint-Nicaise.