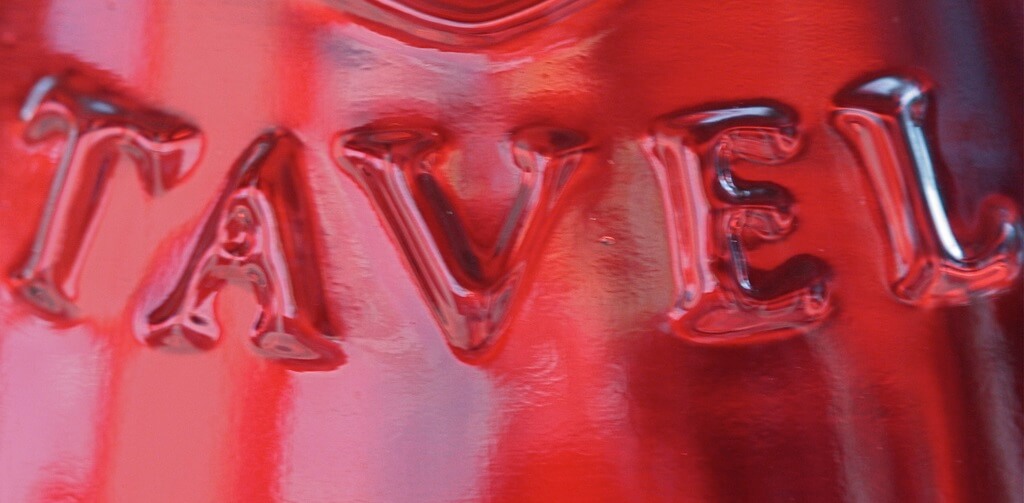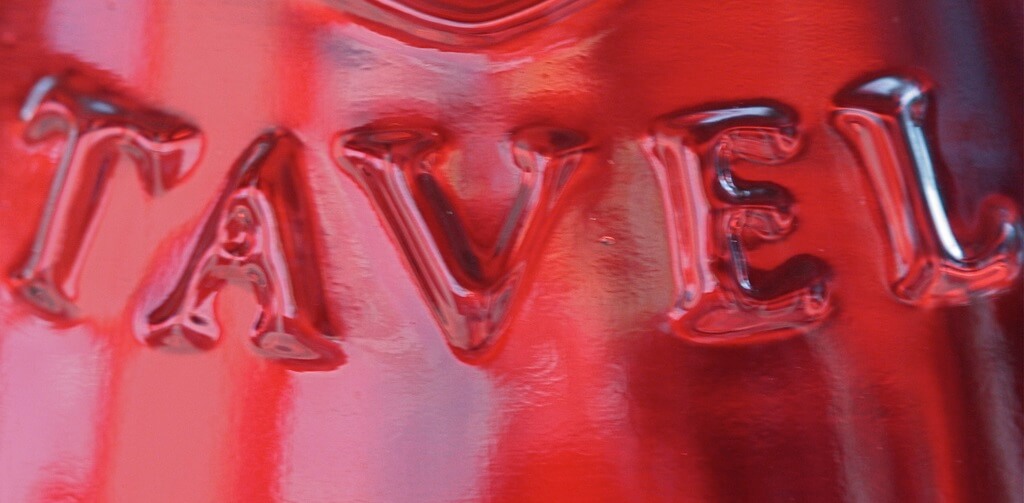 The darker pink wines from Tavel in the Rhone may not be as well known as the pale pink wines from Provence, but they make a versatile wine between the seasons, as Madeleine Mehalko explains. 
Now that Christmas feels like a distant memory, our thoughts turn to longer days and chilled Rosé. Though it may not be warm enough quite yet for alfresco dining, we can certainly start thinking about what we will drink as soon as it is. Rosé had fallen out of fashion somewhat for a number of years, but the rise of the dry, pale Provencal style (thanks to an improved standard of winemaking) has brought it back into our fridges and wine racks, and it's now a must have in the summer months. Though this is certainly a versatile style, there are others worth looking at that offer more in terms of body and structure, while still keeping their dry and refreshing nature.
Tavel is one of these, just across the river from Chateauneuf du Pape, it produces serious wines based on Grenache and Cinsault, with Syrah and Mourvedre making an appearance as well. The colour may be darker than what we are typically comfortable with - looking more like a Spanish rosado or a new world simple glugger - but don't be fooled. In the right hands these are serious wines worth paying attention to.
"One of the best roses in any given vintage"
Domaine de la Mordoree has been around since 1986, in the village of Tavel. Perhaps best known for their Lirac and Chateauneuf du Papes, they also make a range of Tavel Rosés which Robert Parker has referred to as some of the "best Rosé in any given vintage" - praise indeed, given the highly fêted examples coming out of Provence. A melting pot of Southern French varieties, the top cuvee Tavel Reine des Bois is a blend of Grenache, Clairette, Cinsault, Syrah, and Bourbelenc, undergoing a long, cold maceration with the skins to extract more colour and flavour. For the dinner table, this has a lot more to offer than a pale, delicate pink - it has the body to stand up to bolder flavours like Asian food or BBQs. So while we will still offer favourites like Domaine Ott and Leoube this year, we are shipping a small parcel of this well-regarded Tavel as well. Do give it a try.