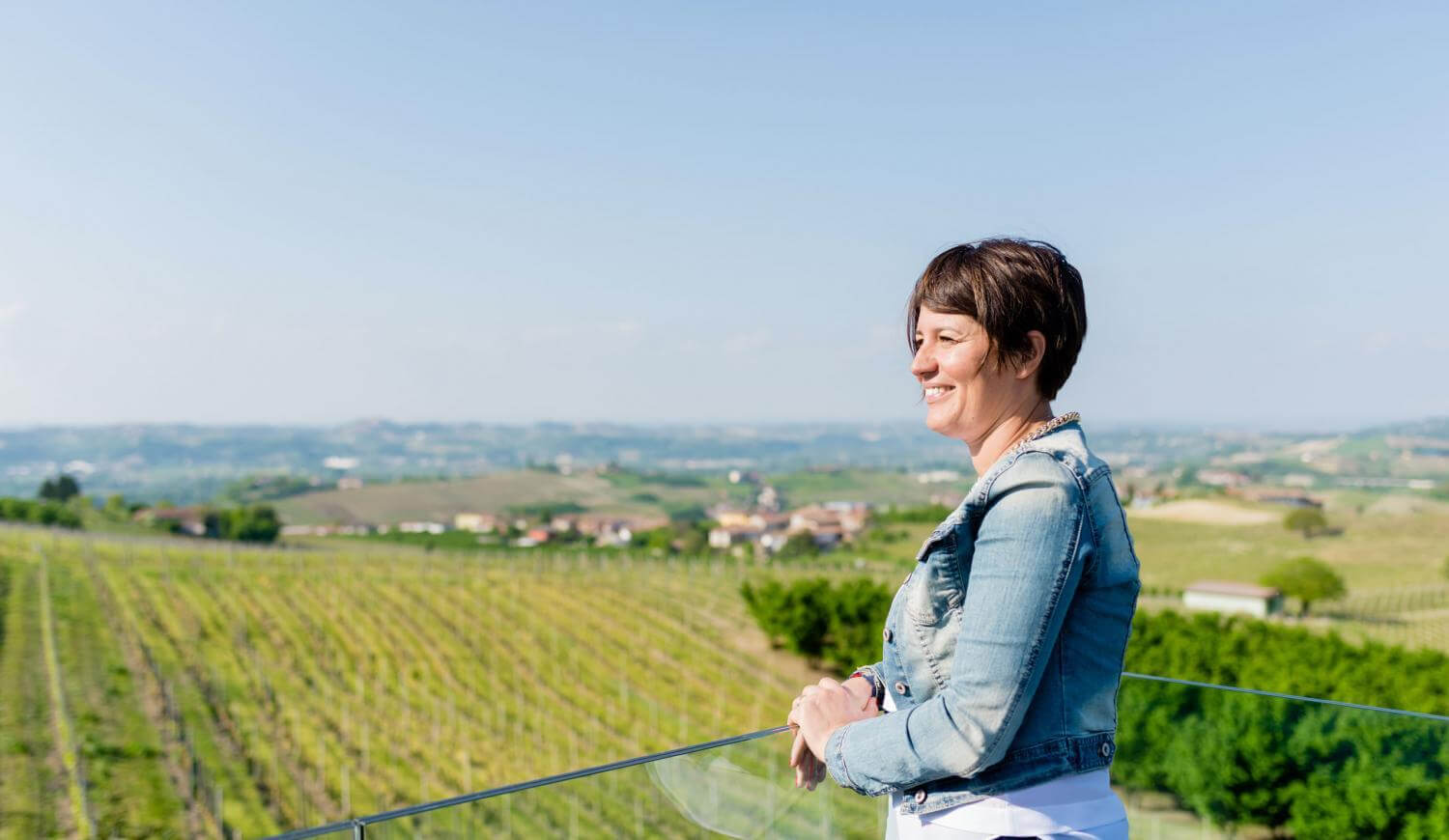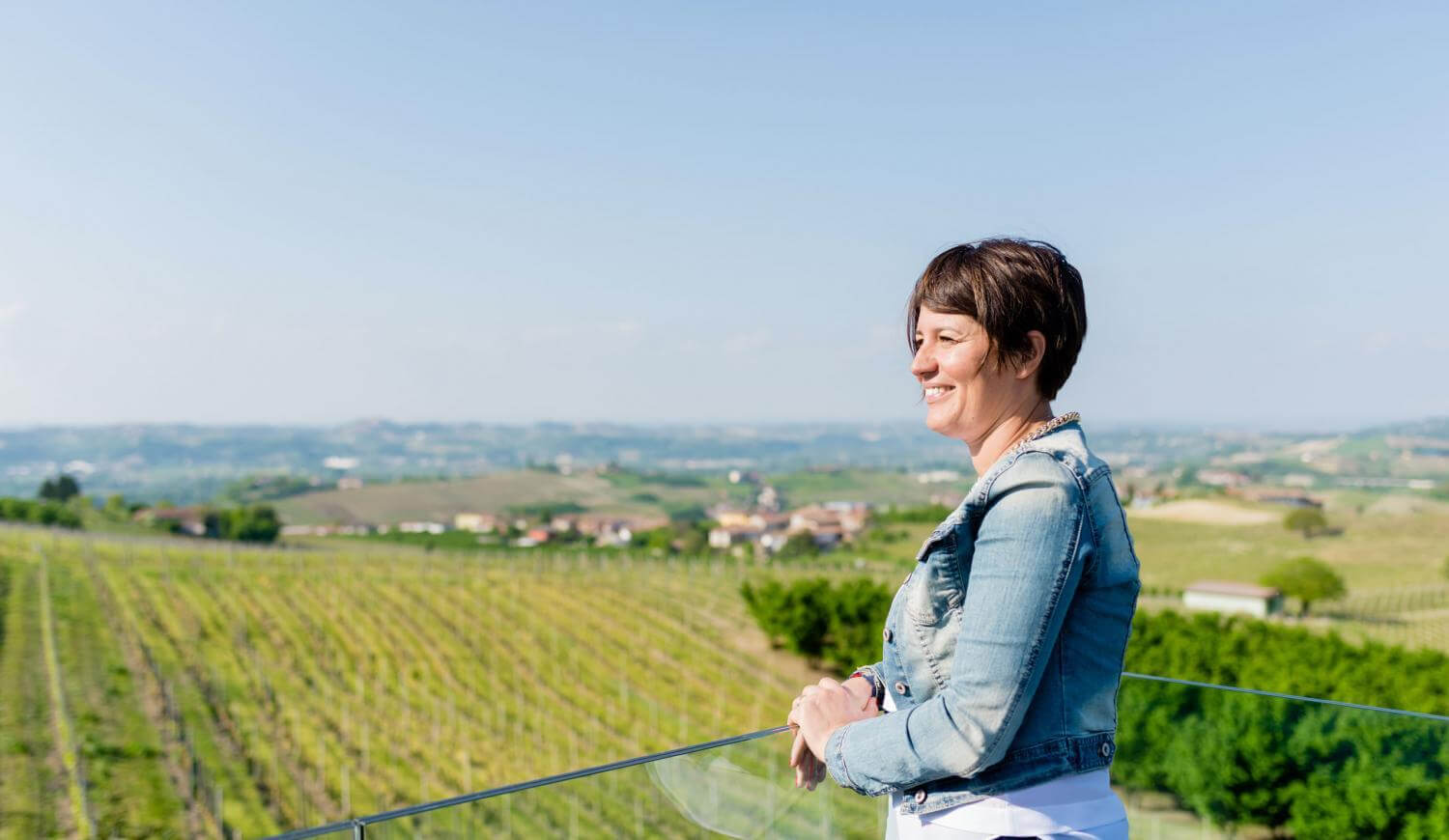 As much as wine is a product of its terroir, it is still a made product that depends on the guiding hands of its winemaker, the craftsperson who takes the raw materials and moulds them into something magical, inspiring even. Every so often we come across a producer that perhaps we've known and loved for many years but find a new winemaker is doing things differently, or perhaps a rising star is changing the landscape of an entire region. This is why fine wine is so exciting, it has the potential to change, to develop in unexpected ways and elevate the quality of the craft to new heights all the time.
Cecilia Monte is a remarkable winemaker for many reasons. Not only is she one of the fastest-rising stars in Barbaresco, representing the best that boutique wine in the region can be. She enjoys a naturally envious position in the south of the Barbaresco district at 300 metres elevation and has at her disposal the entirety of the Serracapelli 'cru' which she has made into a byword for the spicy, pungent and dynamically complex potential of the best terroir in the region. Cecilia is also uncompromising when it comes to releasing her wines. They hit the market a full two years after everyone else, when she feels that they are ready to be put on display to the world. In a Piemontese landscape dominated by men from old families and increasingly money from big name brands and international investors she is both an original and a bastion of classicism.
Some might look at the ever-increasing investment pouring from California's winelands north to Oregon and declare it to be an exodus, or at least a flood of opportunists, seeking to cash in on the next fine wine region in America while maintaining their primary interest in California. At least one winemaker from Santa Barbara is different. Maggie Harrison supposedly took less than a minute in making the decision to take her family and career north where she founded Antica Terra in Dundee, Oregon. She is remarkably down-to-earth, with no bigheadedness to speak of. She expresses exasperation at other winemakers who are fixated on their wines and theirs alone, bemoaning the practice of bringing their own bottles to dinner or ordering their own off a restaurant list. If she did she could be forgiven for hers are some of the absolute best in the region.
_
"This is why fine wine is so exciting, it has the potential to change, to develop in unexpected ways and elevate the quality of the craft to new heights all the time"
_
One of the long-standing producers since the early days at Cru has been the rising star of Ribera del Duero, Dominio del Aguila. Headed by Jorge & Isabel Monzon, the domaine is rapidly gaining fame as a home-grown competitor to regional superstar Vega Sicilia. Considering that Jorge has experience working at the best wineries on earth, including Pingus and Domaine de la Romanée-Conti it is no surprise that he knows how to make wine that is not just great but world-class. Jorge is a perfectionist and even if he and Isabel's personal goals are more humble than to make Aguila the best in Spain, it may just be an unintentional by-product of their relentless dedication to making the best possible wine they can with the vineyards and know-how at their disposal.
Another of our favourite projects and among the most niche of all producers in South Africa, Pieter Walser of BLANKBottle looks more like a life-long surfer than a fine winemaker, but he happens to be both in equal measure. The ethos behind Pieter's unique negoce-style set-up is "hide what makes you similar, celebrate differences" and wow, is his ever a unique operation! He buys 35 different varieties from small vineyards across South Africa, driving over 10,000 kilometres during harvest to collect his fruit. He vinifies and bottles them in order to celebrate the individuality of each site and every wine is labelled almost as a one-off, with only a few wines from regular fruit suppliers returning year after year. The wines themselves (with names like Orbitofrontal Cortex & Nothing to Decalre) are, without fail, thought-provoking, esoteric and sublime.
Looking at all of these amazing producers and their rockstar winemakers we see one common thread that unites them and it is a fierce individuality and sense of self. None of them are trying to emulate anyone but themselves as they make wine that is true to their origin and to their own sensibilities. We are infinitely impressed by these winemakers and are happy to agree with Pieter Walser that we are amazed by "people who have the ability to be true to themselves and thereby differentiate themselves from the norm". These are the individuals that make wine such an exciting landscape.
There are too many thrilling winemakers to discuss here in one article, so we will be continuing this series later this week in part 2. so be sure to check back for more of the latest and greatest in fine wine.